French telephony giant creates temporary high-speed, reliable communications networks for each day of the race across rural France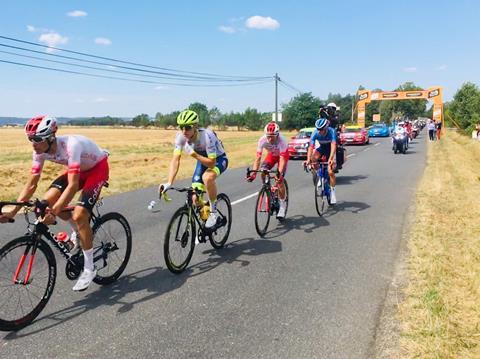 With the Tour de France 2019 entering its final weekend, Orange has been promoting the work it has been doing to ensure each stage of the course has reliable high-speed WiFi, fast 4G coverage and full connectivity.
The technology Orange deploys makes it possible for each stage of the race to progress seamlessly through rural areas in France, with Orange creating and packing up an entire communications network each day of the race, regardless of conditions and challenges as it follows the tour.
The telephony company has been involved with the Tour de France for the last 20 years and this year supplied 70+ technicians, three 'semi-trailer' OB vehicles, 220km of optical fibre cables up to the finish line of each course, 500 temporary phone lines, 450 back office technicians and 15 tonnes of equipment.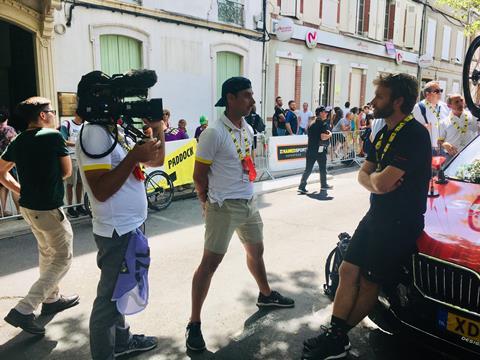 For each Tour de France village along the three-week race, Orange installed eight temporary WiFi networks providing around 200MB/s access that was able to handle upwards of 10,000 simultaneous connections.
In addition to WiFi networks, Orange also performed LiFi demonstrations at the Tour de France 2019. A LiFi wireless optical network is able to transmit data via LED, which can connect to places that don't have WiFi at speeds up to 10 Gbit/s (10 times the speed of WiFi).
The network provided by Orange equipped 28 cars of the tour organisation (via its Airbox 4G boxes) so journalists and photographers can transmit throughout the race.
Orange's WiFi network was also used to capture and transmit a plethora of data from each of the cyclists, which is used for the live on-screen stats and graphics on TV.
Orange also took space at the fan parks at each Tour de France location, where it showcased a VR experience where people could try out the Col du Tourmalet descent on the bike of former Tour de France yellow jersey Charly Mottet.
The VR film was shot and produced by 360 e-Motion. Mottet cycled down the Tourmalet from the top (a height of 2,115m), which was on the 14th stage of this year's Tour de France. Mottet had a camera on his helmet and filmed while he was cycling down the slope of about 1.7km at a speed of 50-70km/hour.
Broadcast Sport attended stage 11 of the Tour de France (from Albi to Toulouse on 17 July), to see Orange's set-up in action. During our visit, Orange director of projects Henri Terreaux told Broadcast Sport: "We bring connectivity to the Tour de France, providing WiFi, comms, radio, 4G and telephony across each of the stages, at all sections of the course. Our network is also used for data capture from the bikes for the TV graphics and analysis.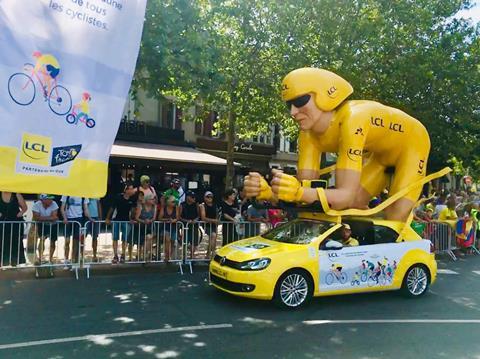 "We provide a 1 gigabit link and are planning to upgrade to a 10 gigabit link for next year to provide increased capacity. Every morning we're the first truck to arrive – all trucks gather around and we connect up to everyone, with our technicians carrying cable for every truck. It takes 2-3 hours to deploy everything and about the same amount of time at the end to de-rig everything. The truck is fully packed up by 10pm when we leave to go to the next stage."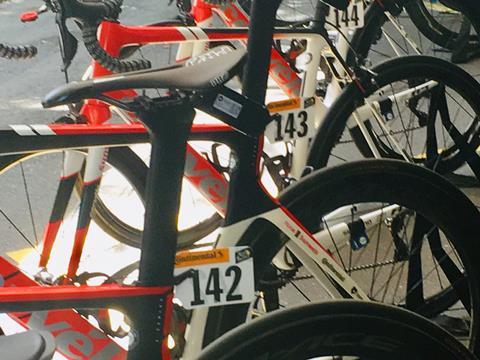 Terreaux says it will bring in 5G connectivity to the Tour de France in the future, which, he says "is very interesting in guaranteeing capacity for remote production." However, he adds, "with the Tour de France, journalists tend to stay near the races and need to be here for the atmosphere and interviews. 5G for VAR remote production makes sense, though."