Any fears that BBC Three shows might drop off the radar following its move online were dispelled by Fleabag.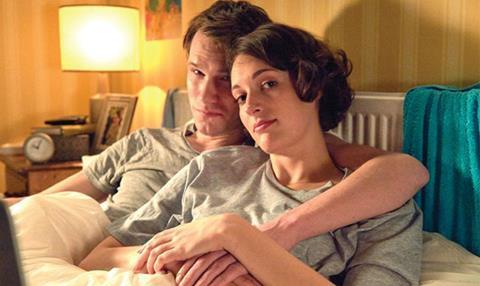 Two Brothers Pictures for BBC Three
Phoebe Waller-Bridge's six-part series was that rare breed: a comedy that landed fully-formed and seemingly unfiltered by the hands of commissioners and producers. No wonder it went on to be a hit with BBC Two audiences too.
The Two Brothers series was also a shining example of how to open up a theatrical piece for TV.
Many strands of Waller-Bridge's monologue survived the transition thanks to her conspiratorial pieces to camera, often in her character's most intimate moments, but the story arc was brilliantly opened up by a compelling structure anchored by career-best performances from Olivia Colman, Bill Paterson and Hugh Dennis.
Fleabag is a testament to the experimental opportunities offered by BBC Three's Comedy Feed piloting process.
Buoyed by the BBC's suggestion that it should not be confined by traditional narratives, Waller-Bridge and her team played with wildly different tones, structures and locations throughout the six episodes, undercutting the laughs with some difficult and dark subject matter.
The judges were unanimous in their praise. "A fresh new talent with a unique voice has exploded onto our screens," said one, while another marvelled that it was "bold and unapologetically frank, with modern moral dilemmas dealt with to tragicomic perfection".
SHORTLIST
COMPUTER SAYS SHOW
Wingspan Productions for Sky Arts
Around 200 scientists, actors, musicians, theatre pros and programme-makers came together for what Sky Arts said may be the biggest TV science experiment ever staged, to produce and broadcast the world's first computer-generated musical. This two-parter (plus OB performance) was a shining example of Sky Arts' remit to experiment with the arts.
DICKENSIAN
Red Planet Pictures for BBC One
In the ultimate test of the adage that Charles Dickens would be writing TV soaps if he were alive today, Tony Jordan's series cut between more than 30 of the author's characters across 20 x 30-minute episodes. The biggest set ever assembled for a UK show contained 27 two-storey buildings, including a fully functioning pub, a church and law courts, on its 90-metre cobbled high street.
Writer/actor/director Will Sharpe's unique vision was distinctively realised in this visually ambitious and filmic comedy drama, finding black humour in suicide, depression and family dysfunction. Set in a 'nowhere time' and 'nowhere place', it was boldly stripped across a week on Channel 4. Series two beckons.
IS THIS RAPE? SEX ON TRIAL
BBC In House Current Affairs for BBC Three
Judges praised this meshing of scripted drama, pre-recorded debate and live voting as an innovative way of tackling one of the most contentious social issues, noting the complexities around asking the public to have their say. Its public purpose was swiftly taken up by the British Army, which has created a workshop based on the show.
NAKED ATTRACTION
Studio Lambert for Channel 4
Only Channel 4 could have taken the plunge with this dating-show-with-a-difference, in which contestants sized up the naked bodies of potential suitors. Dubbed 'Blind
Date for the Tinder generation', it won praise for its playfulness and its contribution to debates around body issues, and its quiet commitment to diversity of sexuality and physical ability.