British originations, co-productions and shows sold by UK distributors made up around 10% of the 409 scripted series that aired on US television last year, a study has revealed.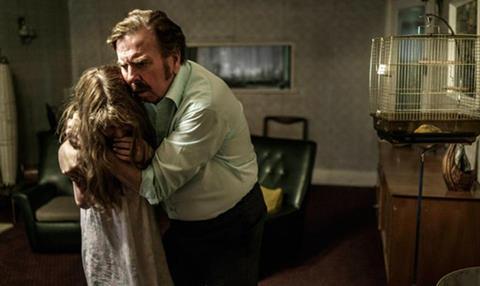 Research compiled for the first time by US broadcaster FX showed the number of original scripted series in America almost doubled from 217 five years ago.
John Landgraf, chief executive of the 21st Century-owned cable network, which airs dramas including Fargo and American Horror Story, along with comedies such as Louie and It's Always Sunny In Philadelphia, dubbed the phenomenon "peak TV". US broadcasters have increased the number of finished British dramas and comedies they have acquired over the five-year period.
Last year alone, shows such as Downton Abbey and Wolf Hall aired on PBS, C4's Banana and Cucumber were picked up by MTV-owned Logo, Sky's Doll & Em aired on HBO and The Enfield Haunting launched on A&E.
Original commissions have been on the agenda too, with Amazon ordering Headline Pictures' The Man In The High Castle and ITV Studios making Aquarius for NBC.
There has also been a growing number of UK/US co-productions, including Sky/Cinemax action drama Strike Back, C4/Amazon sitcom Catastrophe and BBC/ Showtime comedy Episodes.
Speaking at the Edinburgh International Television Festival in August, Landgraf said there was "simply too much television", which could lead to viewer "malaise" and "some level of crisis". "We're choking on our own abundance," he added. "It's like winning a pie-eating contest every day."
The number of scripted shows on the major US networks – ABC, CBS, Fox, NBC and The CW – increased by 29% from 114 in 2010 to 147 last year. Pay cable channels such as HBO and Showtime kept a relatively stable commissioning schedule, up from 25 to 37 over the five years.
There has also been major growth among basic cable and online video services. Basic cable, comprising channels including The Walking Dead network AMC and Suits home USA Network, grew its number of scripted originals from 74 in 2010 to 181 last year, a leap of 144%.
While many of the traditional basic cable stations have grown the number of scripted shows they air, this also includes channels that previously relied on repeats and movies moving into originations.
For instance, WGN moved into commissioning, with series including Lionsgate-produced period nuclear bomb drama Manhattan, while Pop, previously known as The TV Guide Network, moved into originations with Eugene Levy-fronted comedy Schitt's Creek, distributed by ITV Studios.
The growth of on-demand services such as Netflix, Amazon, Hulu, Crackle and Yahoo has been well documented. There were only four long-form digital original series in 2010, compared with 44 in 2015. This included shows such as Netflix's House Of Cards, Amazon's Transparent and Yahoo's Community.
"This was the third consecutive year that the scripted series count has grown across each distribution platform – broadcast, basic and pay cable, streaming – led by significant gains in basic cable and digital services. This statistic is staggering and almost unimaginable from where they were a decade ago," said Julie Piepenkotter, executive vice-president of research for FX Networks.
The figures do not include made-for-TV movies, specials, daytime or kids' programming.