Pinewood Studios will officially open five new sound stages this week, providing another boost to a London TV and film studio market that two years ago was said to be in 'crisis'.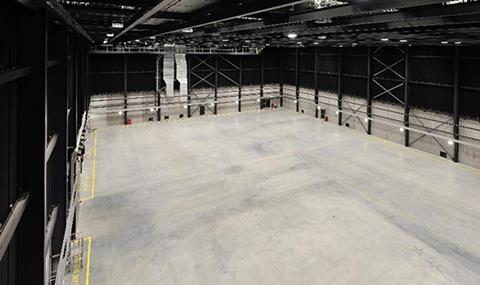 In August 2014, with Wimbledon Studios entering administration, it was widely viewed that the demand for shooting space was outstripping availability (Broadcast 15.08.14). Almost 24 months later, things have changed considerably, as Broadcast reveals in its infographic opposite, which updates the figures for 2016.
The additional 150,000 sq ft of space at Pinewood becomes available to hire from 1 July and is Phase 1 of the Pinewood Studios Development Framework. It takes Pinewood's total TV and film shooting space at its Buckinghamshire site to 478,962 sq ft.
A further 170,000 sq ft could arrive in Phase 2, along with more workshops, offices, streetscapes and 14.21 hectares of backlots, although this is so far unconfirmed. Having now taken full ownership of Shepperton Studios, Pinewood is also reviewing the existing development plan for that facility.
Pinewood Studios director of strategy Andrew Smith told Broadcast the new space is much needed.
He said: "Capacity has been constrained for many years and the UK has had to turn away business. The five new purpose-built sound stages will allow Pinewood to accommodate two additional large inward-investment films this year."
Pinewood is not the only studio with expansion plans. In May, Hertsmere Borough Council's planning committee unanimously granted permission for Elstree Studios to build a new 21,000 sq ft stage that is the same height as the famous George Lucas Stage. It will open in late 2017. An additional 39,000 sq ft is also planned.
Elstree managing director Roger Morris, although buoyant about his own studios' prospects, is not certain that the studio market is out of the woods yet. "There's still a shortage of suitable stages in the M25 London area, where most clients want to work and where the majority of crew, cast and skills are," he said. "We already have clients who wish to use our new stage once it's built, but more is needed. There is a lot of film work and major TV dramas, plus new players like Netflix, Amazon, Google and HBO [which means more demand]."
Is Morris right to be worried? While Broadcast's data shows overall growth over the past two years, Fountain Studios is now confirmed to close and there are long-term questions over 3 Mills Studios.
Owner Avesco completed the £16m sale of the land and buildings in Wembley, where the studios is based, on 5 February. At the time, a five-year lease was agreed for use of the studios, with a six-month notice period. The new landlord has now triggered that notice period and Fountain Studios will close on 28 February 2017. A consultation process with staff is currently under way.
At the same time, the long-term future of 3 Mills Studios is under scrutiny, with its owners, the London Legacy Development Corporation (LLDC), "looking at options" for the east London site. The studios' immediate future in the Queen Elizabeth Olympic Park is secure, but at recent board meetings, the LLDC has been considering alternative uses or the sale of a plot that is currently home to 80,000 sq ft of stages.
3 Mills head of studios Tom Avison said: "It is important to reiterate that the studios remain open for business." Film London is also in discussions with LLDC about replacing the 3 Mills studio space if it is lost from its current location.
While drama and fi lm stages are now in abundance, the entertainment and 'shiny floor' TV market is perhaps more vulnerable, said Avison. "I would say the biggest risk is if it is determined that The London Studios is worth more as a residential site or an alternative commercial guise on the South Bank. That would definitely reduce the facility offerings in central London."