Pinewood Group has recruited the producer of Fortitude, The Enfield Haunting and The Last Kingdom to lead its newly-formed TV production company.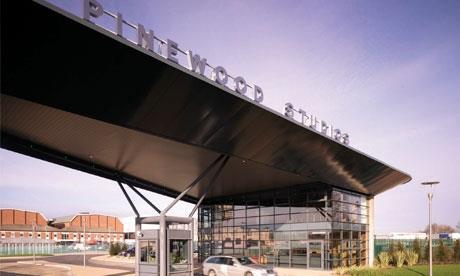 Pinewood Television, a joint venture with StoryFirst PST, has hired Helen Gregory as creative director to create, develop and finance drama series for the international TV market.
Pinewood Group opened conversations with experienced producers in 2011, with the new division expected to produce its own content as well as work as a co-production partner on dramas in need of funding.
Pinewood has already invested in a dozen feature films, including A Fantastic Fear of Everything and Kill Your Friends, and said it now planned to develop, produce, market and distribute high-end TV drama to build up a library of TV content. It is currently arranging long-term external financing from a group of investors and banks.
Chief executive Ivan Dunleavy said: "The global demand for high-end television continues to rise dramatically and, with high-end TV fiscal incentives available, the Pinewood television business will participate in this growing market. Pinewood Television's offering will build on the financing experience that Pinewood and StoryFirst has developed to date."
Gregory, a former Channel 4 drama commissioner, joined Ruby Film and Television in 2011 having produced BBC1 adaptation Case Histories. She has been tasked with leading the creative process from development through production to delivery to broadcasters and distributors.
Gregory, who has produced a variety of drama and comedy for the BBC, ITV, C4, Five and Sky, is also the co-creator and co-executive producer of US series The Catch for Shondaland/ABC.
StoryFirst
StoryFirst PST is part of the group of investments by Peter Gerwe and partners. Its other investments include pay TV channels, global TV production, and media distribution platforms including Russian broadcaster CTC Media which was established by Gerwe.
StoryFirst chief executive Peter Gerwe added: "I am delighted to be in partnership with Pinewood which, with its iconic and internationally recognised brand, long history and global infrastructure will bring considerable value and a wealth of experience to this joint venture.
"We are fortunate to have such a strong Board of Directors comprising highly experienced industry executives to guide and build the business. We are immensely pleased that we have been able to recruit such a high profile and talented creative team.
"We look forward to a long and fruitful partnership with Pinewood, developing and building Pinewood Television into world class originator and owner of high quality television drama."