The Pinewood Group has recorded a surge in revenue due to the strong performance of its film division, which has once again limited the opportunities for TV productions to use the company's facilities.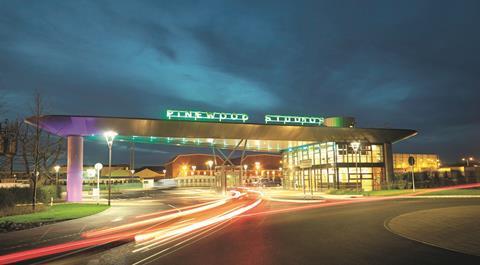 Group revenue for the 12 months to March increased from £75m last year to a record £83.2m this year, thanks in part to features including Star Wars: The Force Awakens and Spectre being based at the studios. Group operating profit increased from £5.8m to £13.6m.
However, Pinewood's TV revenue continues to fall; for the year ended March it stood at £5.2m, a £600,000 decline on last year. A similar drop in revenue generated by the company's TV business, which includes studios, stages and post production services, was recorded in the company's previous set of full-year results.
Pinewood attributed the year-on-year fall to "strong film demand limiting opportunity".
Pinewood's dedicated multi-camera HD studio facilities hosted shows including Birds of a Feather (Fremantle Media), Would I Lie To You (Endemol/Shine) and Red Dwarf (BabyCow/UKTV). The TV studios also facilitated the live election coverage for Channel 4 and A Dinosaur Autopsy for Discovery network. Other shows to use Pinewood's stages include Bring The Noise (Olga/Sky1) and dramas including The Crown (Leftbank/Netflix) and Humans (Kudos/Channel 4).
Pinewood chief executive Ivan Dunleavy said: "The Company is very pleased to report today another set of strong results showing a 10.9% increase in group revenue and a 31.1% increase in normalised earnings per share.
"The result of the UK's referendum on membership of the EU is now known. In the context of our business, the decline in the pound sterling exchange rate is undoubtedly positive for our international customers. We will continue to monitor sentiment around the issue going forward.
"The Company is also pleased to confirm that the PSDF (Pinewood Studios Development Framework) Phase One became fully operational on 30 June 2016 adding five stages and significant capacity to our existing world class offer."
The strategic review of the company, which could result in its sale, was described by chairman Michael Grade as "ongoing".