'Ethnicity and disability are not mutually exclusive'
Ramy El-Bergamy joined Lifted Entertainment earlier this year from STV Studios to head up development at its northern base. He has previously worked as a Channel 4 diversity exec and daytime commissioner, and in various roles in non-scripted production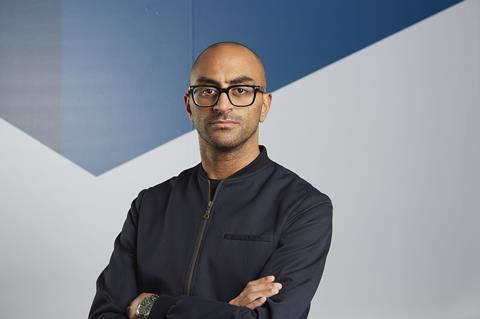 I know I'm not Malcolm X, but it does feel as if I am sticking my head above the parapet by doing this piece. My condition is non-visible, which means the challenges are different to if I had something visible, and while it isn't about playing Top Trumps, there are different perceptions. On the one hand, I feel lucky that I can mask it, but the disadvantage is that when things go wrong, it is harder for people to understand. It cuts both ways.
When my condition is bad, I have to be away from my desk for a while and that perception of people asking "where is he?" is quite problematic, particularly as a member of an ethnic minority – you always have to go above and beyond compared with your peers.
My condition is worsened by stress and can be weakening, psychologically and physically. I'm not always able to speak to countless contributors – not because I'm lazy but because I'm totally drained.
"When starting out, I remember not being able to cope with running around a studio. I didn't want to tell strangers, but that meant I had to grin and bear it"
As my career has progressed, I'm willing to take less shit and care less about being tarred as the 'aggy brother with a chip on his shoulder'. I stand up for myself in ways I couldn't when I was younger.
When I was starting out, I remember not being able to cope with running around a studio. I didn't want to tell strangers – because I didn't consider it any of their business – but that meant I just had to grin and bear it.
Once I feel secure in a role there are some people I will tell, but there are others I never would – those who are so fiercely ambitious that they don't care about the welfare of their employees. The last thing they want is me coming to them with a problem.
There is a lot of talk from employers, and there are some genuinely good people doing great stuff, but in my opinion and actual experience, a lot of HR departments are there to protect the companies, not the staff.
They need more experience dealing with disability and ethnicity and to understand that the two things are not mutually exclusive.
I'm not currently seeing any real change because TV is all about short-term goals and they don't want to have to deal with yet another issue, but I suppose that at least conversations are being had.
The truth about disability in TV
1

2

3

4

5

6

Currently reading

Ramy El-Bergamy, head of development, Lifted

7