Prime Focus has installed a fourth 5.1 sound dubbing suite at its Old Compton Street facility in Soho.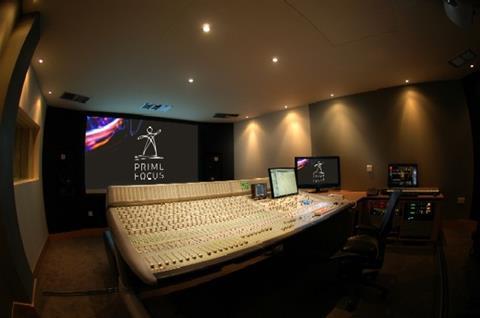 The new studio has Dolby E capabilities and features Pro Tools 8 and an Icon D-Control console.
A voice-over and foley room and a new audio preparation centre for multiple tracklays, transfers and lay-offs have also been added.
The studio has been designed for Dolby commercials and trailer certification, which will be implemented in the New Year.
The design and spec was led by Prime Focus' UK head of audio, Jim Jacobs and Paul Mickelthwaite, head of systems integration, with technical planning from director of operations Michael Wrightson.
The new studio will allow Prime Focus to dedicate more facilities to cope with increasing demand from broadcast and commercials clients.
Managing director Simon Briggs said: "The sound team here has always been highly regarded and in response to continued demand for their services we've decided to expand our capacity. Studio 4 is a key part of our ongoing investment strategy to upgrade and expand our facilities, not only to support client demand but also with one eye on our mid- to long-term future as we continue to explore domestic and global business opportunities outside of our traditional post production model."
Kit was supplied by audio post production reseller Scrub.