The Association of Film and Television Practitioners Scotland (AFTPS) has warned that Scotland will fall behind the rest of the UK if the proposed Pentland Studios project is rejected.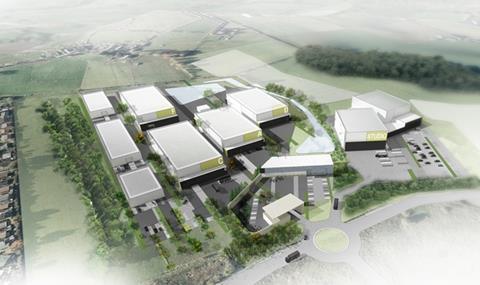 Plans for six sound stages on the 96-acre site were "called in" by the Scottish government after Midlothian Council failed to make a ruling on the application.
In a letter to Scotland's first minister Nicola Sturgeon the AFTPS said: "The screen sector in Scotland is failing badly and the public sector is failing its screen sector.
"Our share of the current UK production activity for feature films is currently around 3% of the national total and we receive a smaller percentage of the BBC licence fee.
"Every week there is a 'good news story' for other parts of the UK: new studios, more production activity, more deals being struck and increased spend figures and employment as production activity remains at a record high.
"Meanwhile the industry in Scotland falls even further behind.
"What is urgently needed is a facility that allows for year-round activity, which can be heated and cooled with maximum efficiency, and can house a number of productions simultaneously, both incoming and indigenous."
The plans for the six-stage, £135m TV and film production facility in Scotland were submitted in May last year.
At the time, developers were hopeful that the facility would be open for business by early next year.
The proposed development includes two 15,000 sq ft studios, two 20,000 sq ft stages and two stages of 30,000 sq ft.
Also included in the plans are an external 45,000 sq ft water-stage, two back lots of almost 30 acres, 55,000 sq ft of workshop space and a 50,000 sq ft reception building for use by production companies along with a data centre and satellite up-link facilities.