This unique two-day event at Bafta will host industry talent behind some of the UK's major shows as they debate TV's burning issues and reveal the secrets of their production success.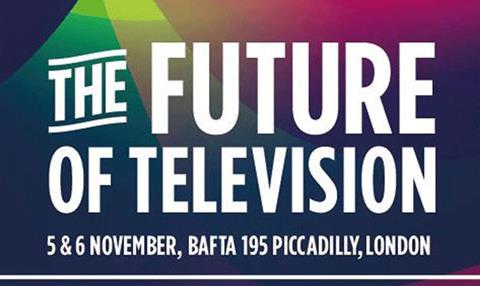 The audience will hear case studies from technical and creative visionaries; master-classes with leading directors, writers and producers; and panel discussions on new technologies.
Highlights

David Morrissey: the actor, screenwriter, director and producer will take to the stage as the closing keynote on day two. The star of BBC1's The Driver will join keynotes Melvyn Bragg, Studio Lambert boss Stephen Lambert (Gogglebox) and writer/director Hugo Blick (The Honourable Woman).
SBTV's 24 year old millionaire media mogul Jamal Edwards will be speaking in an exclusive interview, in which he will reveal how he is continuing to grow and expand into new sectors and about the journey from his first music videos, to the part he has played in helping to redefine modern broadcasting.
Day One

Masterclasses about the year's most distinctive and talked about drama.
Line of Duty DoP Ruairí O'Brien and writer Jed Mercurio will discuss the BBC2 thriller, while Utopia creator Dennis Kelly and director Marc Munden will lift the lid on the cult series.

The Production: State of the Nation panel features some of the UK's most successful and creative producers, such as Wall to Wall's Leanne Klein and Laura Mansfield from Outline Productions. They will discuss consolidation, creative cultures, co-production and the future of independent sector. Plus leading colourists, and sound designers discuss their processes.
Day Two

Peter Bowker and Katie Swinden will share their journey in making the acclaimed Marvellous; while leading British drama directors Otto Bathurst, SJ Clarkson and Douglas Mackinnon discuss the state of UK drama in the Directors Cut with producer Paul Trijbits chairing the session.
Digital Domain gaming expert Neil Huxley, art director of James Cameron's Avatar, Zack Snyder's Watchmen and Gavin Hood's Ender's Game, offers insight into the challenges and processes involved in meeting big-screen ambitions with small-screen budgets in the panel VFX from Hollywood to London also featuring The Brewery's Marc Knapton and Leo Neelands of Lipsync Post.
Plus Redefining Factual and Natural History panels.