The inaugural Airspeeder season will launch later this year with Aurora Media producing all the content
Airspeeder has appointed Aurora Media Worldwide as its broadcast and digital partner, Broadcast Sport can exclusively reveal.
Aurora, which also works with the likes of Extreme E and Formula E, will provide multi-format broadcast coverage of Airspeeder events including the inaugural EXA (remotely piloted) race series, which is scheduled to launch later in 2022. It will also support digital output, creating content for Airspeeder's social media platforms.
Aurora is also creating a behind-the-scenes original documentary programme, currently being filmed in South Australia at Airspeeder facilities and test race locations. This programme will bring to life the unique story of the path to the world's first flying car racing series.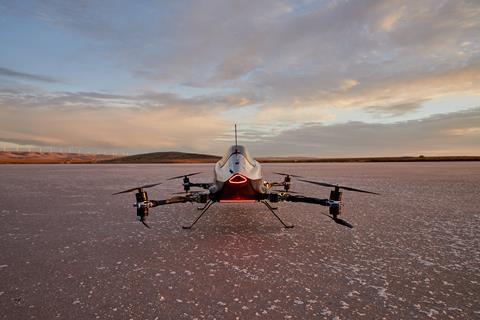 Matt Pearson, founder of Airspeeder and Alauda, said: "Our work to deliver the world's first racing series for electric flying cars provides a place and a space like no other for a multi-trillion dollar industry to rapidly accelerate a technology with world-changing potential. However, first-and-foremost Airspeeder is a sport with a rare opportunity to write our own rulebook on how we deliver the world's most progressive and exciting racing action to a truly global, next-generation audience.
"This partnership with Aurora is testament to our overall philosophy to work with the very best operators in their fields to create entirely new ways for our fans across the world to consume our sport and the incredible stories and personalities that drive it."
What is Airspeeder?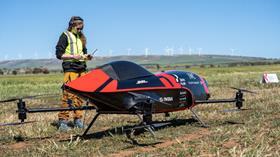 Airspeeder is the world's first racing series for electric flying cars.
The racing multi-copters are developed at Airspeeder's advanced aerospace engineering hub in South Australia by engineers drawn from elite motorsports, automotive, aviation and first-person-view drone, electric plane, electric vehicles and passenger drone backgrounds.
Airspeeder's vision is to deliver "the most exciting and future-focused motorsport on the planet."
Following an inaugural unmanned, EXA, season, elite pilots will take to the skies to race on electronically governed racetracks in the skies above some of the most visually arresting scenery in the world.
Barry Flanigan, chief strategy officer at Aurora Media Worldwide, added: "We are delighted to partner with Airspeeder across broadcast, digital and original formats. Such an innovative and challenging format is a great fit with our skill set and we're excited to work on such a unique and ground breaking property, at the centre of the future mobility revolution. We look forward to showcasing the technology, the competition and the storytelling around the series to create a brand new suite of content."
Stephen Sidlo, head of media at Airspeeder, said: "With Airspeeder's first remotely piloted flying car race EXA series taking flight, we understand fans desire to receive the greatest quality broadcast output and stories possible, detailing the back-story and intense airborne sport we are bringing to market. Our ambition and challenge is to talk directly to motorsport fans from incredible remote settings, and with Aurora Media Worldwide's experience in both Formula E and Extreme E, we have a partner we can trust to bring this new motorsport to a global audience."