It will produce the competition's opening and closing TV ceremonies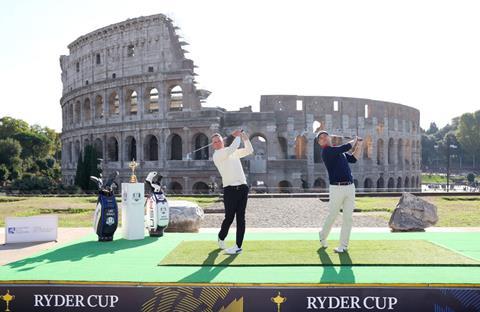 Collective Media Group Sport, the sport division of Collective Media Group, will produce the opening and closing ceremonies for next year's Ryder Cup.
Ryder Cup Europe has appointed the production company after its work on the Icons golf series, which sees stars from the world of sport such as Ash Barty and Harry Kane and golfers playing alongside each other in a USA v Rest Of The World competition. It also delivered the highlights show for golf's The Legends Tour - which is distributed in around 40 international markets.
Next year's Ryder Cup will take place at the Marco Simone Golf and Country Club in Rome, from 26 September to 1 October 2023. Matt Wilkinson, creative director at Collective Media Group, was the executive producer for the Opening Ceremony of the Ryder Cup in Paris 2018, and will take up that role again this time.
Wilkinson said: "The Ryder Cup is quite simply one of sport's most famous team competitions and it's an honour for us to be trusted to produce the shows that kick off and end what is certain to be the most talked-about and most watched Ryder Cup in history. We can't give away too much at this stage, but rest assured the shows will be packed with must-see moments that you won't want to miss."
Guy Kinnings, Ryder Cup director, added: "Following the huge success of the Opening Ceremony that Matt produced for us at the Ryder Cup in Paris back in 2018, we are delighted to be working with him and the team at Collective Media Sport on the Ryder Cup in Rome and are confident that they will deliver ceremonies that will live long in the memory."
Rebecca Knight, co-CEO of Collective Media Group, said: "For prestigious events such the Ryder Cup, we offer an innovative approach to production. The Opening Ceremony, as well as the other content we are producing for the event, will have all the hallmarks of Collective Media Sport's fresh approach. Our work with rights holders helps them to not only broaden their audience, so that they can remain competitive in this ever-changing content landscape, but reap all the benefits of their unique IP."