The pandemic caused the production to be moved from the US to Twickenham Stadium.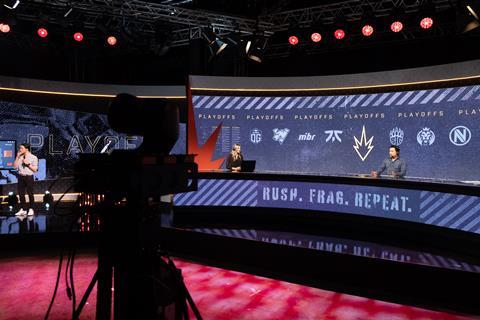 FACEIT and Panasonic have revealed the collaboration behind the former's Flashpoint 2 tournament for Counter-Strike:Global Offensive last month.
With the pandemic forcing production to move from the US to Twickenham Stadium in the UK, Panasonic's PTZ camera and robotics solutions were brought in to ease the transition.
FACEIT is the leading independent competitive gaming platform for online multiplayer PvP gamers with more than 20 million users, and a total of 40 million hours spent on the platform each month, as well as its own TV and media production unit to provide coverage of its biggest events.
Originally the plan for the tournament included having all players on site in its LA studio, but it had to settle for players competing remotely and creating a studio at Twickenham Stadium and hotel. A plan was drawn up to reduce transmission risks, including reducing the amount of people coming into contact with the show's presenter talent.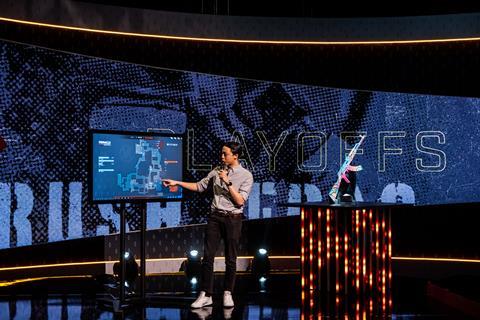 "We wanted to give the talent space and the option to not have to wear a facemask, allowing them to be on camera and do their jobs properly," explained Andrew Lane, director of broadcast & production at FACEIT. "Having operated cameras wasn't really an option because our footprint in the studio would have significantly increased – especially when you add a jib or a Steadicam."
With this in mind, a a PTZ camera-based system featuring the Panasonic AW-UE150 camera, was used for three purposes - to reduce the number of people located in the studio, to have high quality, programmable preset and recall movements that could be rehearsed and used throughout the show, and to enable the system to be controlled over a network, so that the team could operate in isolation, from their hotel rooms, in the worst-case scenario.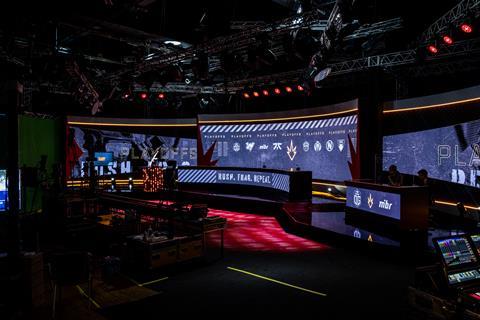 The system included six Panasonic UE150 cameras, an AW-RP150 controller, and a Tuning rail system with an elevated column, supplied via ES Broadcast. The Panasonic UE150 cameras and tuning system didn't require proprietary cables, and could be controlled from a simple IP network.
The wider production system was mostly Blackmagic-based and included an ATEM Constellation mixer and RIEDEL comms. The team also used an infinity green screen and augmented reality effects on the live show and behind the scenes, in use with the Panasonic UE150 cameras, due to their compatibility with the FreeD protocol.
"The Panasonic PTZ camera solution is ideal for this type of esports coverage and it's fantastic that we could help to keep the players playing and give the fans the high quality viewing experience they demand," said Oliver Newland, field marketing manager at the Panasonic Media and Entertainment Division.
Pictures credit: Andrew Lane