Gravity Media developed the 50,000 sq ft centre with the racing series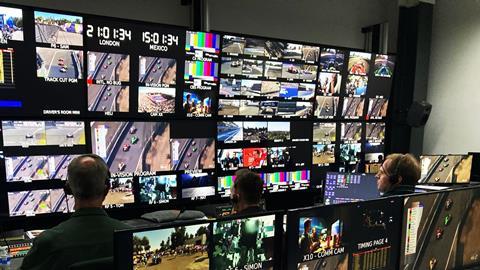 Formula E has opened a production centre at a former BBC building by BBC Broadcast Centre in White City, London.
Developed with Gravity Media, the 50,000 sq ft facility will remote produce the live international feed for the racing series' 2023 season. The feed goes out to over 40 broadcasters for more than 150 countries. The production team will be able to integrate replay, audio and graphics into the live programme output from the centre, and it also houses a disaster recovery system.
The centre aims to reduce the electric car racing competition's environmental impact, including emissions from staff travel and shipping of heavy production equipment. It includes production, post-production, and live studios, with dedicated master control rooms, six dedicated production control rooms with dedicated audio control rooms, seven flexi control rooms, multiple off-tube commentary booths, two studios, lighting and vision control facilities, fast turnaround and craft edit, flexi desk production spaces, media management and client desking.
In addition, two bespoke Gravity Media technical pods were built especially for Formula E. One of the pods has been engineered to house the MCR and all of the technical IP backbone and the other pod houses the audio and comms core as well as the trackside audio supervisor.
Formula E has agreed a multi-year deal with Gravity Media that will see every race produced at the location, instead of a temporary broadcast facility installed at each race location. The Gravity Media agreement is alongside Formula E's existing editorial partner Aurora.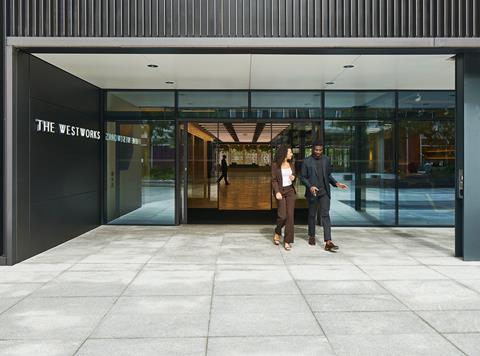 This year, Formula E will race in 11 cities, with Hyderabad, India the first up this Saturday, airing in the UK on Channel 4 and Eurosport from 9am. This will be followed by Cape Town, São Paulo, Berlin, Monaco, Jakarta, Portland, Rome and London, with Mexico City and Diriyah, Saudi Arabia, having already hosted events.
Each race has over 200 cameras covering the action, including an on-board camera system installed on each race car with a live team radio feed. For the Mexico City race this season, Gravity Media's speciality camera team was also deployed with a total of 50 cameras, including twenty six Sony line cameras and twenty four Gravity Media Minicams used for track and team garage shots
Aarti Dabas, chief media officer, Formula E, said: "At Formula E, as the world's first net zero carbon sport since inception, we are constantly challenging ourselves to show how delivering world-class sports entertainment and maintaining industry-leading sustainable practices can co-exist without compromise.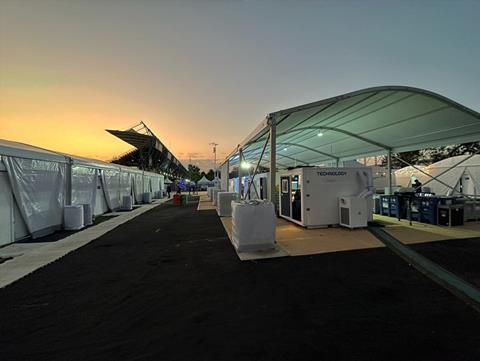 "Our technology and broadcast teams have worked closely with Gravity Media and Aurora Media Worldwide to help us achieve this. The London-based facility and new approach to presenting Formula E coverage helps us stay true to our vision of accelerating human progress and encouraging the adoption of EV transportation while entertaining millions of viewers around the world."
Ed Tischler, EMEA managing director, Gravity Media, said: "We are thrilled to be working with Formula E as the first partner to use our brand new, next-generation Gravity Media Production Centre in White City. By taking the bold, innovative step of relocating TV production from a temporary facility in a remote world city to London, we are changing the game for how major global sports events are covered on television.
"Our new Production Centre located in the heart of White City in The Westworks building will house a growing team of creative and innovative media specialists and we hope to encourage more major sports to adopt a similar approach for TV coverage of their live events."