Grass Valley has supplied kit for Gol TV's mobile fleet and studios upgrade.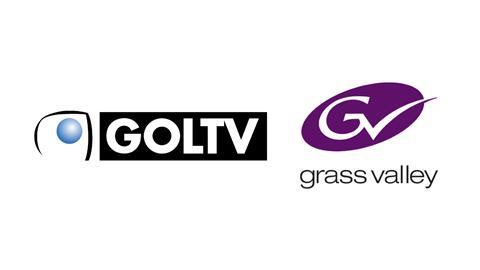 Grass Valley and Gol TV have announced a multi-million pound deal for an end-to-end live production workflow.
Grass Valley cameras, switchers, replay and highlights and IP routing and infrastructure, integrated with third-party technology, are being used to provide the workflow for lvie sporting events.
This kit is a key part of Gol TV's newly upgraded mobile fleet and studios, which aims to boost its live production position for LATAM with futureproofed capability, including IP and 4K UHD HDR.
Involved in the deal are Grass Valley's IP solutions, including GV Orbit Dynamic System Orchestration and Kahuna 6400 9600 IP production switchers. Replays are enhanced with the LiveTouch replay and highlights solution, paired with the LDX 86N camera series, and asset management is handled by media production platform GV Stratus.
The Masterpiece IP Master Control Switcher allows work across multiple formats, delivers flexible audio capabilities and supports channel branding and multichannel video program distribution, and the Kaleido-IP video multiviewer enables simultaneous video and audio decoding.
Marcelo Craviotto, engineering manager at Gol TV, said: "The demand for live content is ever increasing – particularly for sports content – and the requirements for live productions can be very demanding. Having workflows that are reliable and agile is imperative to the success of our business."
Nahuel Villegas, vice president, Caribbean and Latin America, Grass Valley, added: "In response to consumer demand for higher resolution content delivered across more platforms, making the move to IP delivers a flexible and future-ready infrastructure that can be rapidly adapted as needed."