It has provided broadcast infrastructure to four of the stadiums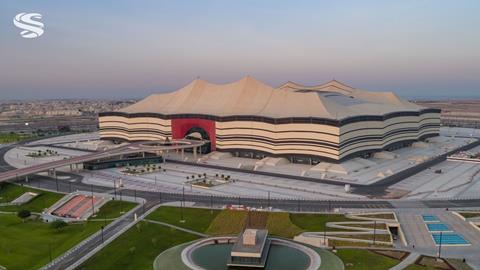 Gravity Media has provided broadcast infrastructure for four Qatar 2022 World Cup stadiums.
Working with American manufacturer Belden, the pair designed, supplied, installed, tested and commissioned the broadcast cabling systems for Al Bayt Stadium, Al Thumama Stadium, Khalifa International Stadium and Ahmed bin Ali Stadium. It had originally been awarded the work back in 2010, when the competition was controversially awarded to Qatar.
The installations include SMPTE, Triax, Video, Multi Core Audio, and single-mode fibre cable, to allow broadcasters to connect their facilities to 50+ camera positions in each of the stadiums which includes interviews, arrivals and other off-field activities.
Eamonn Dowdall, Gravity Media executive director, said: "It was an honour to be involved in such prestigious projects. With the combined expertise of Belden and Gravity Media, the solutions provided will support the stadiums' needs well into the future."
There have been accusations of unsafe and abusive conditions for workers, particularly those who are migrants, at stadiums being built for the 2022 World Cup. A recent Amnesty International report found that, despite Qatar passing laws to end restrictions on migrant workers leaving the country or changing jobs without their employer's permission, these practices are still continuing - in addition to procedures such as withholding salaries and benefits to make it harder for workers to leave their jobs.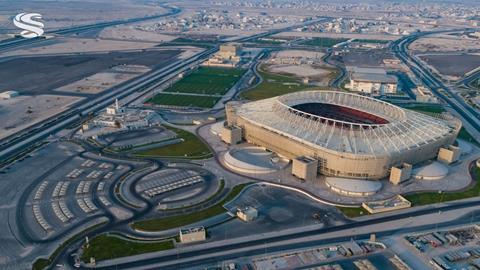 Reports of migrant deaths while construction work has been ongoing have varied between the official count of three to around 6,500 reported by The Guardian.
Qatar rejects these accusations, and says that conditions have improved and systemic reform will take time. Meanwhile, The Guardian has revealed that FIFA and its sponsors are planning to build a centre for the UN International Labour Organization in the country as part of its World Cup legacy, and as a reaction to the worker abuse reported.