Ross Hair joins the company as SVP, head of EMEA.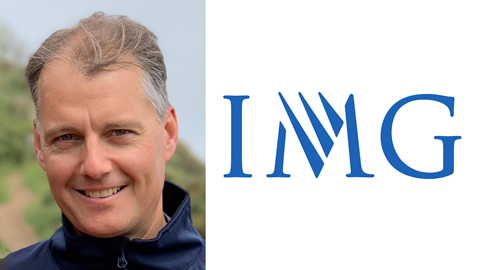 IMG has appointed Ross Hair as its new SVP, head of EMEA, and he will join the media senior management team.
Hair has worked in sport and entertainment across Europe and Asia, inclusing as SVP, commercial EMEA Scripps Networks (now Discovery) from 2015-2018, managing director, ESPN EMEA from 2010-2014 and 10 years at Sony Pictures Television International from 2001-2010, rising to the position of EVP, international networks EMEA.
Most recently, he has been a consultant in the sports technology and data sectors, including stints at virtual advertising provider Supponor and information specialists, Data Language
At IMG, he will develop, implement and execute regional strategy for the media business and team in the region, reporting to Chris Guinness, EVP, head of commercial worldwide.
Guinness said: "We are fortunate to have found someone with such a diverse range of skills and experience and a deep understanding of the global media landscape. His knowledge and leadership will be a strong complement to our leadership team."