The series is in partnership with G2 Esports and focuses on mixing challenges from the virtual and real world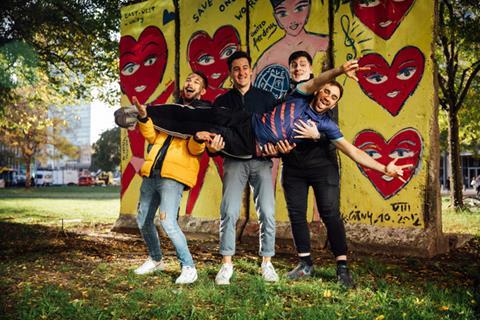 Insight TV has partnered with G2 Esports to co-produce a second series of online esports talent search series G2 Making the Squad.
G2 Making the Squad: Fortnite Edition is an 8 x 22-minute series focused on 10 of the most engaging Fortnite streamers as they compete for a coveted spot on the G2 Esports Creator roster.
Contestants are tested for both their Fortnite gaming skills and how they cope with 'in real life (IRL)' challenges inspired by the game.
The IRL challenges take place in Italy and see contestants compete in real-life Battle Royale, creative Skins and Emoting. The programme makers said, "Each IRL challenge brings new challenges, from dodging obstacles and chasing down opponents to performing the smoothest dance moves."
G2 Making the Squad: Fortnite Edition will be filmed in 4K UHD. Casting for participants will take place shortly.
Pringles is backing the show and will promote the series across social media.
The series follows Insight TV and G2 Esports earlier collaboration on Making the Squad: FIFA Edition.
Arun Maljaars, vice president, content and channels, Insight TV, said: "The Making the Squad format is unique in that it bridges the virtual and real worlds. G2 Making the Squad: FIFA 21 Edition was a great success with our audience, and we can't wait to see the fun the G2 Making the Squad: Fortnite Edition competitors have, battling in a custom-made Fortnite environment set the rolling hills of Italy."
Carlos Rodriguez, CEO and founder of G2 Esports, adds: "Making the Squad was a serious hit last year, so it felt only natural to partner with Insight TV again. Fortnite is a big priority at G2, from both a competitive and creator standpoint. Making the Squad is an opportunity to bring G2 esports expertise and our jokey and playful attitude against each other into real life. I could not be happier for this next series to come."