Tech firm and eSports organiser extend partnership for three more years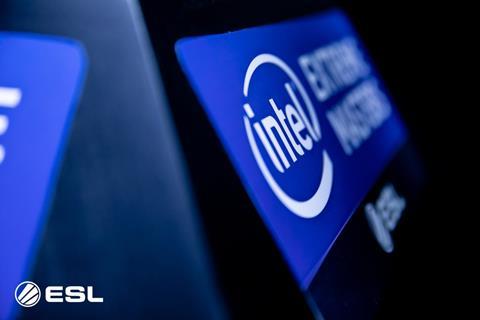 Intel and ESL have extended their eSports partnership by investing more than $100m in the sport over the next three years.
In addition to kicking off Season 14 of the Intel Extreme Masters, in 2019, the new deal also encompasses support of ESL's premier live eSports circuits, including ESL One powered by Intel and the CS:GO Pro League, in addition to the $1m Intel Grand Slam.
The investment also aims to introduce eSports to new regions of the globe, including the hosting of large scale eSports events in certain countries within the APAC region.
Intel and ESL have partnered in eSports for the last 18 years, starting with ESL's early events in Germany. In 2006, Intel became the official title sponsor of the Intel Extreme Masters. In 2016, Intel became ESL's Global Technical Partner.
Ralf Reichert, founder and co-CEO at ESL, said: "The long-term extended partnership with Intel opens even more opportunities for us to take our efforts to a whole different level on a global scale."
As ESL's global technical partner, Intel will deliver technology solutions that will power all pro-level tournaments and events – including the gaming CPU, the Intel Core i9 Processor, and Intel Xeon processors to power ESL's production.
"This joint investment with ESL into the ecosystem means that the eSports growth and innovation that we've led over the past two decades will continue," said John Bonini, vice president and general manager of VR, gaming and eSports at Intel Corporation.