Rebeccah Lowe of MassiveMusic on why the Women's Champions League needed its own anthem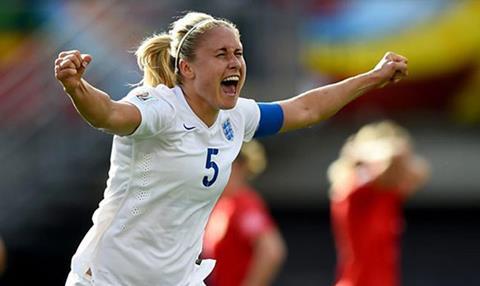 You don't have to be a football fan to recognise the iconic anthem of the men's UEFA Champions League.
It's the sonic symbol of the pinnacle of European football. Whether you are watching on a small screen or listening on the radio, the rousing crescendo of strings accompanied by 'The Champiooonnnnssss' will give you goosebumps.
And the anthem doesn't just rally fans. Look at the reaction of seasoned Champions League winner Cristiano Ronaldo in October 2017 as he sings along.
As we celebrate International Women's Day, our attention turns to the epic growth that the women's UEFA Champions' League competition is experiencing. A new era is dawning for the women's competition – the addition of a group stage, the quadrupling of prize money, a new visual brand identity, and a brand new anthem.
UEFA approached the team at MassiveMusic and asked us to create a sound that represents the competition's rising popularity, skill and passionate fans. A sonic identity that evokes that same passion on television and in stadiums as the men's anthem does.
But why does this competition need its own anthem?
We worked closely with Nadine Keßler, UEFA's chief of women's football, who summed it up perfectly. "It's a competition in its own right, with its own sporting and commercial set-up, with its own uniqueness. So why shouldn't we have a separate anthem and brand attached to this competition?"
With these words in mind, we developed an emblematic and distinctive anthem that was classic yet modern, combining emotion and power, whilst also being iconically memorable.
So many people try (and fail) to copy the men's Champions League anthem – we wanted to take this in a completely different direction so we drew inspiration from coronation anthems for queens and princesses, as well as classical music pieces. Our research taught us that most famous anthems are composed in Baroque timing and contain vast musical complexities when it comes to arrangement, counterpoints and harmonies.
Merging this knowledge with contemporary inspiration resulted in a composition that encapsulates the journey of the players from the tunnel to the pitch; a bold sound of female empowerment and elite sporting excellence. Opening with the walk-on fan chant with fans cheering them on, before the epic orchestral piece reaches a crescendo as the players are lined up.
It was important that this anthem was designed with and by women. The Groot OmroepKoor choir recording that you hear was led by female conductor Martina Batič and the creative process saw us enlist the help of the players for the players, to create something that will make them feel invincible when they go out in that special moment playing the most important games in their career.
If you tune in later this month to see the epic clash between Paris St Germain against Bayern Munich, or the infamous El Clasico Barcelona vs Real Madrid, turn that volume slightly higher and listen to the sound of the anthem as the players line up.
The Champions League is the pinnacle of raw sporting emotion and adrenaline. And the elite sportswomen who make it to this stage, as well as the passionate fans in the stands, finally have an anthem they can call their own.
The addition of a new anthem and branding is just the latest stage of an overhaul of UEFA women's football, in line with UEFA's Time for Action strategy, which aims to double the reach and value of UEFA flagship women's competitions by 2024.
To find out more about the anthem, head to https://www.massivemusic.com/en/work/detail/the-sound-of-uefa-womens-champions-league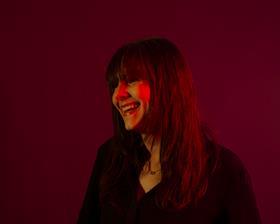 Rebeccah Lowe is client services director at international creative music and sound agency MassiveMusic.