A number of production companies have been selected for use at Tokyo 2020.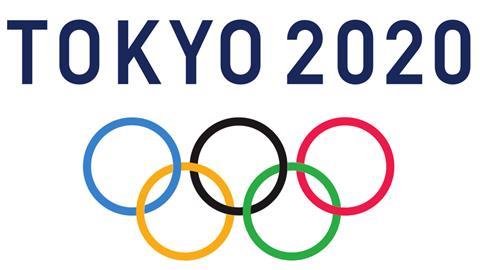 NBC Olympics has selected the production companies that will support its broadcasts for the Tokyo 2020 Olympics.
Mediakind will provide video processing and advanced modular receiver technologies to support the distribution of NBC Olympics' broadcasts. Specialist engineers will set up and install the kit, and will be on hand 24/7 for assistance in case a problem comes in NBC's broadcast to the US Olympics audience. This comes after NBC also used Mediakind's offering for the 2018 Olympic Winter Games in PyeongChang, South Korea.
EVS will provide XT-VIA production servers for their 1080p UHD HDR production on-site in NBC's Tokyo and Stamford, USA, broadcast centres and other venues. The XT-VIA provides 12-plus channels of 1080p and six or more channels of UHD-4K in both SDR and HDR.
Amagi will bring UHD playout with cloud automation through its Amagi Cloudport solution and live sports/news automation solution, Amagi Live, to create the NBC Olympic Channel's live coverage in UHD.
Signiant will provide intelligent file transfer software to move petabytes of footage from Tokyo back to NBC's International Broadcast Center in Stamford, USA, immediately upon capture.
Avid is supplying the content production and media management platform, tools and solutions for the production, as it similarly did for the 2018 Olympic Winter Games in PyeongChang, South Korea. Avid's MediaCentral solutions will drive Tokyo-based remote and on-site workflows that will generate content for linear, OTT and social media platforms, and Avid Nexis shared storage, Media Composer Ultimate and the Media Composer Cloud VM option will enhance collaboration.
Xytech's ScheduALL is being used for the ninth consecutive Olympic Games by NBC to coordinate the logistics of people, equipment, locations and transmission feeds.
Calrec is providing a range of audio consoles, alongside remote production technology for the Games, including a mix of Artemis and Brio consoles as well as six RP1 remote broadcast mixing systems.
Ross Video adds Voyager, the latest generation graphics rendering solution (based on the Unreal 4 engine from Epic Games) along with production crew, to integrate audmented reality graphics into the broadcasts.
TAG Video Systems will provide OTT monitoring and multiviewing through an integrated software-based IP probing, monitoring and multiviewer solution to monitor MPEG Transport Streams originating in Tokyo, which are then logged, categorized and archived in NBC Sports' International Broadcast Center. It will allow NBC to view metrics and evaluate the health of the signals every step of the way, as well as custom configure the broadcasts on its multiviewers.
Grass Valley is providing IP media audio and video routing solutions alongside control and monitoring systems, continuing a relationship that began in 2006. The system comprises over 70 IQUCP modular gateways using both the 25GbE and 50GbE product versions, 170 Densitè+ XIP-3901 IP audio/video, SDR/HDR, IS-04/IS-05 processing modules and 16 MV-820-IP multiviewers, underpinning the infrastructure. System management is enabled via the GV Orbit dynamic orchestration system.
Finally, nearly 100 Sony cameras will be used in the production to capture footage at event venues and record athlete interviews, press conferences, and other assignments. A selection of the Sony cameras, including the HDC-3500, will be used for IP-enabled transmission, while the rest will operate in SDI. Several of Sony's production switcher models – including the flagship XVS-9000 4K/3G/HD IP-ready switcher and the XVS-8000 and XVS-6000 4K/3G/HD video switchers designed for IP- and SDI-based production will also be used by NBC.