The former producer at Noah Media will develop Whisper's sports content across live and sports docs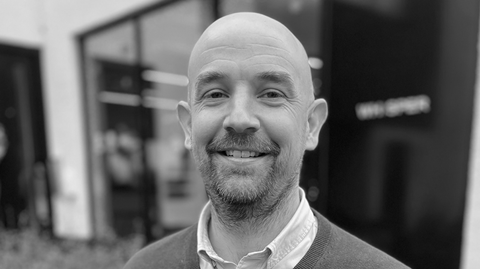 Whisper has recruited Pete Thomas as head of sport, bolstering its sports production team, headed by Mark Cole and overseen by CEO Sunil Patel.
Thomas has more than 15 years of sports broadcast experience, with credits including Premier League football, women's football, UEFA Champions League, NFL and rugby.
Whisper says Thomas is "perfectly positioned to lead and develop our successful and growing sports portfolio."
His most recent position was at Noah Media Group, where he produced and directed a number of documentaries including Finding Jack Charlton (winner of the Editor's Choice Award at the 2021 Broadcast Sport Awards).
His CV also includes being part of the team who devised The Last Leg and senior producer on C4's Paralympics homecoming earlier this year.
In addition to its live sports coverage, Whisper has a growing unscripted/documentary sports arm, which currently has three projects in production.
Whisper says Thomas's talent and experience will be instrumental in managing the editorial and creative direction of its sports output.
Whisper managing director Mark Cole said: "Pete has an enviable list of production credits and a strong background in live sports, entertainment and documentary, so we're really pleased he's joined to lead our growing sports team. He knows how to create immersive films that audiences love and has produced stand-out content for ITV Sport, BBC, C4, FIFA and BT Sport. Pete has real experience of leading and developing teams, so will be a great addition and we look forward to welcoming him at the end of January."
Thomas adds: "I can't wait to meet everyone and get stuck into the creative process with the team at Whisper. Sports events provide us with unbeatable drama and the most memorable moments of entertainment on TV. Whisper knows just how to capture that and bring out the stories that need telling. Their sensational coverage of The Paralympics, the audiences they are bringing to WSL and the ambition they bring to their F1 coverage is inspiring and I'm excited to be working with such a talented group of people."