Collins talks to Broadcast Sport's Max Miller about the creative process behind the feature doc, GAZZA, which is out now on DVD and Blu-Ray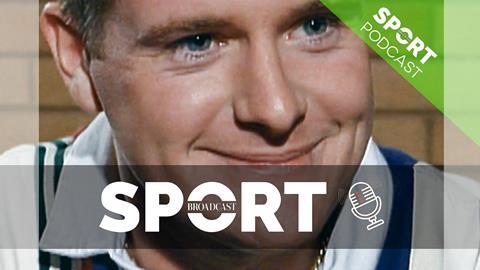 Sampson Collins, the director of the two-hour documentary GAZZA, talks to Broadcast Sport reporter Max Miller about the creative process involved in making the film.
GAZZA has been made entirely from archive and home video footage. The film uses this extensively researched and sequenced archive material to meticulously examine Paul Gascoigne's life and career in the context of UK society during the 1990s and, in particular, the role of the Tabloid press's obsession with celebrity culture and its ability to make or break careers.
In this podcast, Collins discusses what his aims were for the film, how he planned the documentary and found the archive footage and how it was assembled to tell Gascoigne's story alongside the broader look at the role of the Tabloid press and its influence on society in the 1990s and beyond.
GAZZA is available as a 2x60-minute series on BBC iPlayer and has just been released in a feature film format on DVD and Blu-Ray.
You can subscribe to the Broadcast Sport podcast now in Spotify or the Apple Podcast app to receive this and all future episodes of the Broadcast Sport podcast.