Sam Leadsom, VP for global business development in sports at Pixotope, tells Broadcast Sport about the future of mixed reality in sport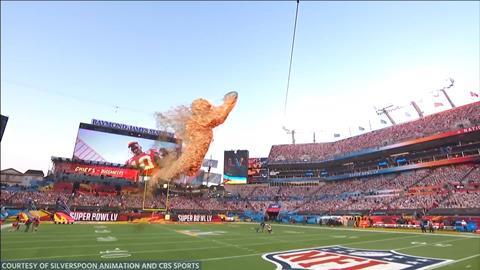 Summer 2021 has seen the return of the world's biggest, televised sporting events. Millions tuned into the Euros, as it became a global broadcasting centrepiece, while millions of others tuned into many other sporting spectacles across the globe. While the UK has recently welcomed fans back to its sports arenas and stadiums, a year of spectator-less sports has changed the public's viewing habits in ways that are unlikely to disappear entirely. And with the Tokyo Olympics remaining fan-free, live coverage of the different events will need to continue to find ways to maximise viewer engagement and interactivity.
Virtual technologies, such as real-time augmented and mixed reality, were already growing in popularity before 2020. Due to the global pandemic and its subsequent effect on production, these same technologies are now becoming commonplace for many major broadcasters. Thanks to the limitless level of creativity offered by real-time computer graphics, the once unthinkable has become a reality – a current example is the BBC and Discovery channel coverage of this year's Olympics. We've even seen virtual fans generated live in-stadium during Fox's coverage of the MLB and extensive on-screen AR graphics transforming the Super Bowl.
It's this sort of innovation in live sports broadcast that offers the next generation of viewers something new and exciting – a unique and modern way of experiencing sports from stadiums.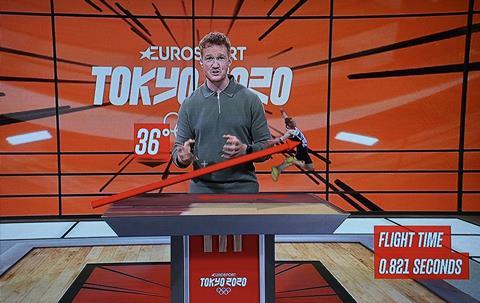 Reaching a new and younger audience
Game engines, such as Epic's Unreal, are the driving force behind mixed reality technologies in broadcast. The interesting part, and the part that will incentivise an increase in use, is the inherent relationship with gaming media – something that's more popular among under 35s. Interestingly, it's this same demographic that has seen numbers drop in sports viewership, an issue that broadcast studios are battling to resolve. Video games are also inherently competitive, both at the casual level and now, with the rapid rise of esports, at the professional level too.
With this in mind, there's an incredible opportunity to engage these audiences with mixed reality using CG graphics – younger audiences are fully accustomed to seeing the same technology in video games, on their smartphones and online through websites and streaming platforms. Sky's coverage of The Hundred cricket tournament highlights this new creative direction.
The degree to which computer-generated technology is used by younger audiences has transformed the consumption of media, and sports broadcasters can utilise this technology to heighten engagement.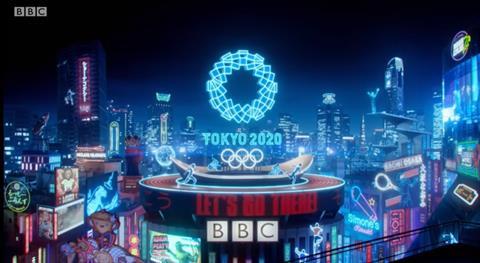 Tokyo 2020 – Bringing fans as close to the action as possible
With the seats at this year's summer games remaining empty due to the ongoing pandemic, organisers and broadcasters have had to utilise the enhancing power of mixed reality effectively, providing insight into the sites and sounds of Tokyo. Graphics used to extend on-screen reality are both expected and easily understood by this new and emerging audience and many of the features that already exist in digital media are starting to be applied to sports broadcasting – which is exciting.
Some of the world's most iconic cities, New York, Paris, Tokyo, have all been recreated in countless games at such a stunning level of quality, that younger generations have some of their first experiences of these landmarks while playing video games. Now, the rich visual culture of Tokyo, its incredible architecture and nightlife, the vibrancy and colour, are being easily generated with a high level of realism using game engines. This has added a unique visual flair to the coverage of the Tokyo Olympics – these CG assets can blend well with data-generated augmented reality graphics that are being used within stadiums and arenas live.
In addition to large CG assets, broadcasters are now developing on-screen analysis of the events by generating interactive CG recreations of the sports field. Pundits can interact with the computer-generated replica in real-time, discussing tactics with visual examples. It's even possible to add historical comparisons between current and past athletes, with CG recreations virtually competing alongside current athletes during a post-analysis. Creativity is truly limitless when using real-time game engines.
The future of sports broadcasting
The starting pistol has already been fired on mixed reality technology. It has shown that it can achieve incredible levels of fidelity and significantly enhance the visual experience of live sports broadcast, but it's only just beginning. The rapid speed at which this industry is moving offers unimaginable potential, both in terms of the technology and the creativity used to harness it. What is seemingly unthinkable today will become a reality tomorrow.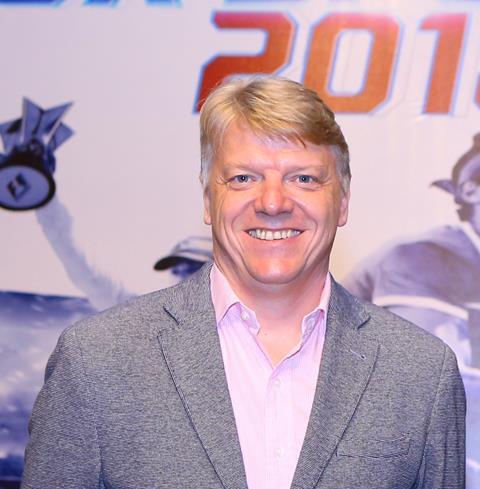 Sam Leadsom is VP for global business development in sport at Pixotope.