The tournament starts this week in Qatar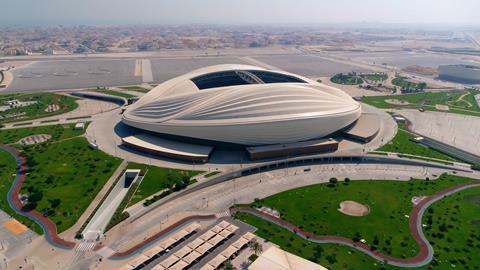 Shoot The Company has been chosen by FIFA to create content for the Arab Cup.
Starting 30 November in Qatar, the competition pits the best teams from across the Arab world in their equivalent of the European Championships or Copa America. The final will be played on 18 December, and it is being treated as a test of facilities ahead of next year's World Cup in the country.
Shoot will be responsible for on the ground social media and behind the scenes storytelling content. Two Shoot crews will be onsite, with one producing short form content telling the story of the tournament from many different angles, including teams, match officials, FIFA stakeholders and sponsors. The second crew will be responsible for delivering social media content around the experience of visiting Qatar as fans and tourists visit the stadiums for the very first time.
Tom Hillier, co-founder of Shoot the Company, said: "Being in Qatar with the Shoot the Company crews is fantastic and it's phenomenal to see the development of the stadiums and the growing excitement of the fans since we last shot here. We're very excited about producing content and showcasing the incredible culture and planning of Qatar as they move towards a momentous year in their history in 2022."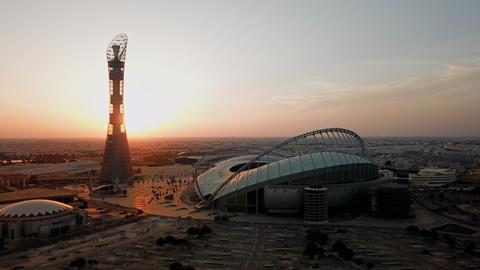 This comes after a successful 2020 Shoot project with FIFA called 'Qatar Prepares'. It documented the development of the various new stadiums that will host next year's World Cup, the building of which has been plagued by accusations of unsafe and abusive conditions for workers, particularly those who are migrants.
A recent Amnesty International report found that, despite Qatar passing laws to end restrictions on migrant workers leaving the country or changing jobs without their employer's permission, these practices are still continuing - in addition to procedures such as withholding salaries and benefits to make it harder for workers to leave their jobs. Qatar rejects these accusations, saying that conditions have improved and systemic reform will take time.
Shoot has also worked with FIFA on the likes of the 2017 Confederations Cup and 2018 World Cup in Russia, the latter of which saw it produce the official World Cup Film.
Tom Hillier, co-founder of Shoot the Company said: "Being in Qatar with the Shoot the Company crews is fantastic and it's phenomenal to see the development of the stadiums and the growing excitement of the fans since we last shot here. We're very excited about producing content and showcasing the incredible culture and planning of Qatar as they move towards a momentous year in their history in 2022."