Director Jamie Oakford is one of 11 directors to have been selection by UEFA for the tournament.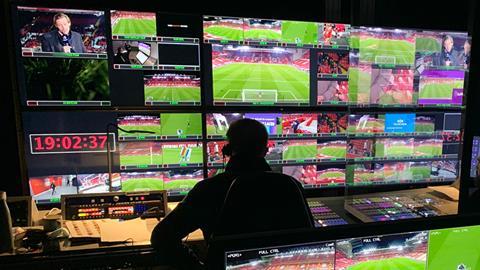 Sunset+Vine will play a role in the production of Euro 2020 this summer.
One of the production company's directors, Jamie Oakford, is among the 11 directors selected by UEFA to assist the coverage. Based at Wembley, Oakford an VT Coord Tom Tudgay will be supported by a battalion of hand-picked camera operators and EVS operators, with logistical support from production manager Natalie Crabtree.
Together, the team will provide coverage of eight games including all of England's group games against Croatia, Scotland and Czech Republic, and both semi-finals and the final.
A second team, led by director John Watts, will cover three games in Baku, and head of Sunset+Vine Scotland, Grant Philips, will lead a third team in Glasgow and is contracting the team in Bucharest.
Overall, over a hundred Sunset+Vine staff and contractors will be part of the Euros' host broadcast team, with it also contracting directors and their teams for the opening and closing ceremonies in Rome and London.
Oakford said: "You always dream of doing the big home team games. I was lucky enough to direct the final of the 2014 World Cup in Rio and we dreamed it would feature Brazil. Unfortunately, they were muscled out 7-1 by Germany in the semi-final so it never happened. The chance to do the Wembley games here with an England team that could go a long way and with fans in stadium will be something special."
Sunset+Vine chairman Jeff Foulser added: "Our football team has produced more than 150 Premier and Europa League games this season for BT Sport. Led by head of football Stephen Booth and senior director Jamie we have worked through a turbulent year that has seen live sport production change for ever with remote production and new working practices. It will be great for Jamie and the Sunset+Vine team to get to Wembley and Baku and be part of this major tournament that players and fans are looking forward to getting underway."