The BBC has awarded Sunset+Vine another three-year contract to cover the World Indoor Professional Bowls Championships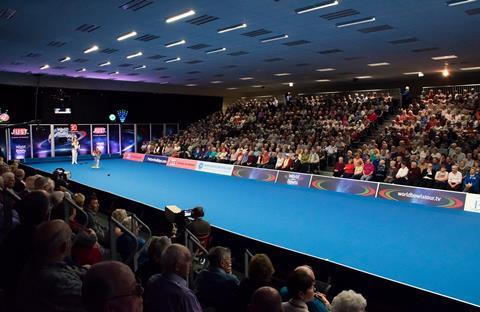 Sunset+Vine has won a three-year contract with the BBC to produce the World Indoor Bowls Championships. The contract is for live coverage and highlights programming and begins on TV, Red button and online on 21 January. The production will be run out of Sunset+Vine's Scotland office in Glasgow.
The contract win is the second consecutive three-year contract Sunset+Vine has picked up from the BBC for the World Indoor Bowls Championships. The production company began covering the sport back in 2003 when it was commissioned by BBC Scotland to produce the Scottish International Open, which is still produced by Sunset+Vine.
Chairman of Sunset+Vine Jeff Foulser said: "We have a long history with bowls production at Sunset+Vine. Our solid past experience and proven editorial judgement, combined with quality match coverage and entertaining and informative features, result in an energetic feel to our shows."
Richard Maddieson, CEO World Bowls Tour, added: "Over the last few years the World Bowls Tour has worked closely with Sunset+Vine in the production of its televised Bowls Championships. With their knowledge of players and the event I believe that, together, we'll deliver a first-class sports production for the realms of TV sport."