Jones spent the last 22 years with the BBC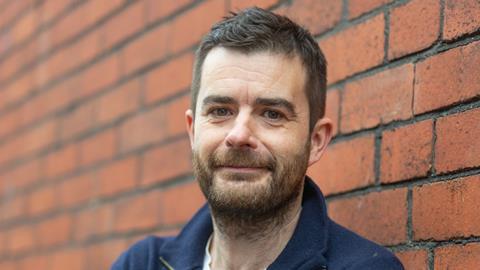 Whisper Cyrmu has appointed Siôn Jones as executive producer.
Jones has worked for BBC Wales as a sport producer and multi-cam director for the past 22 years, working on the likes of Gareth Bale: The Real Deal - a documentary for BBC Sport following the footballer's world record transfer move to Real Madrid, Bluebirds and Swans: The South Wales Derby for BBC Sport - a story on Cardiff City and Swansea City's rivalry and journey to the Premier League, and Sport Wales: A tribute to Gary Speed.
He has also worked as London Olympics' football director for the Olympic Broadcasting Service, covering games at London 2012, multi-camera court director at Wimbledon for BBC Sport, match director for Match of the Day, and produced BBC Wales' television output from Euro 2016.
At Whisper, Jones will aim to develop broadcast talent in live, digital and sport documentaries, in addition to working on its portfolio of sports - including F1, NFL, Women's Super League, British & Irish Rugby, UEFA football, international rugby, cricket, and boxing.
Jones said: "Whisper Cymru is a thriving company working on a number of very exciting projects. I'm very much looking forward to the next challenge in my career and working with Carys Owens and the team to help grow the company."
Carys Owens, Whisper Cymru managing director, added; "We are delighted to be able to add someone of Siôn's experience to the Whisper Cymru team. A highly skilled and experienced producer and director, Siôn has worked on some of the biggest sporting events over the last twenty years and will be a valuable asset to our team in Wales."
Whisper CEO Sunil Patel said: "Siôn is a brilliant addition to both the Cymru team and wider group. Whisper Cymru's growth has been consistent and impressive and it continues to invest in local talent and facilities. The Welsh team is intrinsic to the delivery of our many sporting contracts and Siôn's vast knowledge and skills will be a great asset in Wales and beyond."