It hopes to hire another four by summer 2022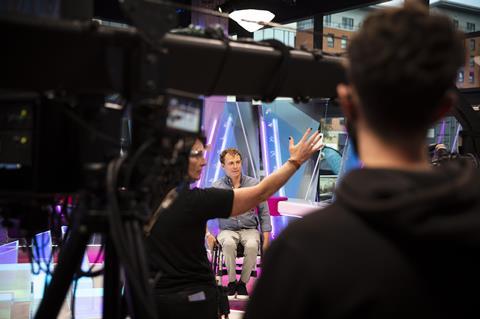 Whisper has made four hires following its call for disabled production talent.
Following the Tokyo 2020 Paralympics, the company appealed for applications from disabaled people with and without production experience as it looked to increase representation. As a result, it has now hired a media coordinater, a producer, and two runners.
Whisper aims to double this number by summer 2022, following its production of the Beijing 2022 Winter Paralympics for Channel 4. Channel 4 is using a 100% disabled presentation team for the Winter Paralympics, becoming the first broadcaster to do this.
During our Tokyo Games Coverage 16% of Whisper's production team were disabled and, during the Beijing 2022 Winter Paralympics, this is set to increase to 18%. 20% of the UK working age population is disabled.
Sunil Patel, Whisper CEO, said: "I felt very strongly during The Toyko Paralympics that the momentum that the Games created for inclusion and positive change should continue. We say at Whisper 'If you can't see it, you can't be it' which is relevant to those behind the camera as well as in front of it.
"I'm delighted we have already taken on more talented team members, who identify as being disabled, from our post-games call out with more exciting potential team members in the pipeline."