Shoot will create films for upcoming campaigns.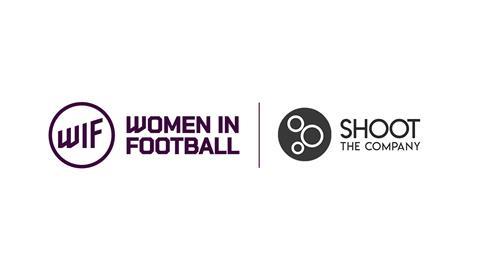 Women In Football has named Shoot The Company as its content partner.
The network of women, men, and non-binary people working in and around the football industry, will task the film production company with making films for its upcoming campaigns. It joins a number of football organisations doing the same, including FIFA, UEFA, and the FA.
The first film of the partnership will be released in September, when Women in Football, alongside lead partner Barclays, launch their new campaign to drive gender equality in football. Following on from last year's #WhatIf campaign, it now moves past question to ask: Women are at the heart of the men's and women's game and are here to stay, but what are you doing to support them?
Jane Purdon, CEO of Women in Football, said: "We are delighted that Shoot the Company is joining us as our Official Content Partner. Impactful, creative and inspirational storytelling is what they do best, as their recent 'Outraged' film with UEFA demonstrates. Passionate about football and committed to driving change, they reflect what we stand for here at Women in Football. We are excited to work together and look forward to sharing the first of our films as part of our campaign launch in September."
Sara Butler, managing director of Shoot the Company, added: "Women in Football has been the driving force behind so many wonderful campaigns forcing change in the industry. I have seen the incredible work that goes on behind the scenes and have been lucky enough to be inspired by the exciting future plans. Knowing that Shoot the Company is now a valuable partner and part of the journey is incredible. We look forward to working together to drive the change that the industry is calling for."