The capital of California will host the competition from 15-20 June this year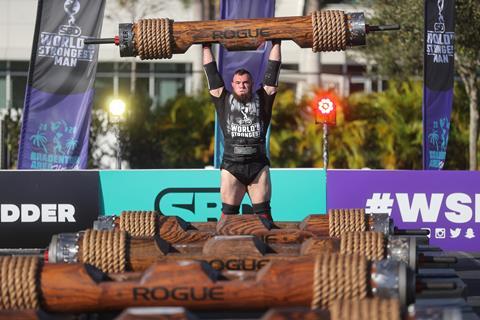 World's Strongest Man has revealed a multi-year deal with the Visit Sacramento Sports Commission to host the event.
The event will be in the Californian capital fro 15-20 June this year, and will return for 2022 and again for an as yet undetermined third year.
The 2021 show will be televised on CBS Sports Network and CBS Television Network in the US at a later date, with the participating strongmen announced closer to the event.
It is co-produced by IMG and Film 45, both are which are part of the Endeavour network.
"We're very excited to confirm Sacramento as the host of the SBD World's Strongest Man competition," said Rebecca Levin, vice president of media at IMG. "We love bringing the competition to new places and with the city's rich history, world-class facilities, and beautiful waterfront, it's the perfect fit."
"The Visit Sacramento Sports Commission is thrilled to welcome World's Strongest Man to our city," added Visit Sacramento president & CEO Mike Testa. "In a moment when so many of us are looking for fun and entertainment, the World's Strongest Man competition is an ideal event, both for visitors, locals and viewers everywhere."
Competitors will be looking to unseat current champion Oleksii Novikov, who won the 2020 edition in November while breaking the world record for the partial deadlift, pulling 1,185lbs. It was also the highest ratings the competition had achieves on CBS for four years, and was broadcast to almost 500 million homes in over 70 countries and territories.
Image: Hector Vivas / World's Strongest Man