R&A and Egoli Media board autumn feature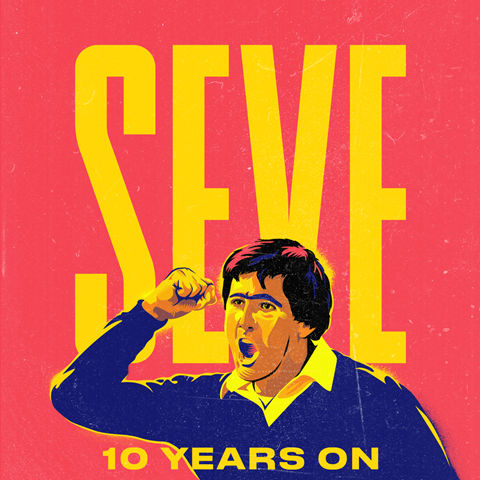 ZigZag Productions has partnered with The R&A and Egoli Media to produce Seve, a documentary charting iconic golfer Seve Ballesteros.
The feature length documentary film will follow the life and career of Ballesteros, from learning the game on the beaches of Cantabria, Spain to winning five majors and five Ryder Cups - where, alongside José María Olazábal, he was part of Europe's most successful ever partnership.
A decade on from his death, the 90 minute programme will feature testimony from his family and fellow golfing heroes Olazábal, Colin Montgomerie, Gary Player, and Bernhard Langer, among others.
Seve is exec produced by ZigZag Productions, Danny Fenton and Matt Graff, alongside Caroline Rowland for Egoli Media and Malcolm Booth for The R&A. David White and Joss Holmes of Northridge Films are also on board to produce and direct.
Although a broadcaster isn't attached to the project yet, it is slated for an autumn release to coincide with the Ryder Cup in Whistling Straits, USA.
Malcolm Booth, head of sales and marketing at The R&A, said: ''Seve was a genius, a fighter and a showman. He was one of those rare sportsmen who punched outside of his own sport and inspired people all over the world. As we mark the 10-year anniversary of his passing, now is the right time to tell his story to a global audience. Seve will be a celebration of and tribute to a truly remarkable human being and legend of the game. The documentary will showcase his inspirational life story and should no doubt inspire new fans of all ages around the world."
Managing director at ZigZag Productions, Matt Graff, concurred, adding: ''Seve Ballesteros is a true sporting legend and we are privileged and proud to be partnering with The R&A and Egoli Media to create this special documentary film on an incredible man. To celebrate Seve's life and achievements within this production is an honour and we believe this film will encapsulate his inspirational life and achievements, underlining how loved he was within the world of golf and beyond."
Caroline Rowland, founder of Egoli Media, said: "Seve's story is absolute sporting gold. It is a real privilege to have the chance to work with The R&A to delve into the rich archival content that provides depth, texture and relevance to a thoroughly modern and inspirational film."