ITV owned facilities company ProVision is to relocate its Manchester HQ to Space Studios Manchester later this year.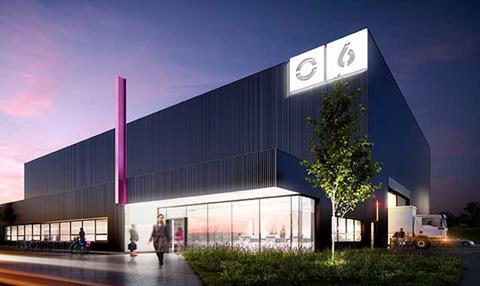 The new kit hire base will be 17,500 sq ft in size and makes ProVision the first announced tenants for Space Studios' £14m expansion.
ProVision is currently housed in the Sharp Project in East Manchester having vacated its Trafford Park facility in October. The move to Space Studios is due to happen in the autumn.
Manchester City Council-backed Space Studios Manchester (previously known as The Space Project) is currently building a new 30,000 sq ft sound stage (pictured) and adding an additional 40,000 sq ft of business units.
Head of ProVision Graham Waite said the move will place the company "into the heart of a vibrant media hub and into the home of drama, which is an increasing part of our business."
Adrian Bleasdale, the chief executive of Space Studios Manchester, added that having ProVision on the site would help to "build on the eco system for the broadcast and film industry here in Manchester."
A second major tenant, understood to be a lighting hire firm, is due to be announced soon.
ProVision's Leeds branch recently moved to new premises on Burley Road in the centre of Leeds.
ProVision employs 19 people across its two sites in the North of England.