Cold Feet is the first production to use 30,000 sq ft studio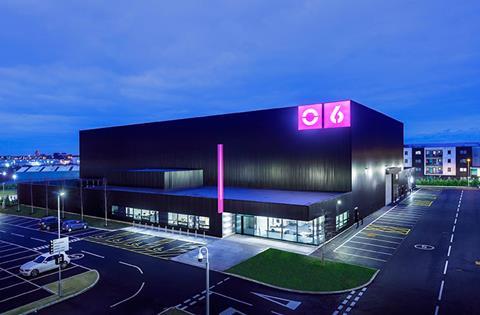 Space Studios Manchester has officially opened a new 30,000 sq ft sound stage and revealed the first producers to make use of the purpose-built production space.
Built specifically for high-end TV and film production, Space 06 measures 212 ft by 140 ft, and reaches a height of 40ft to its rigging point.
The first producers to make use of the stage are Big Talk for production of ITV's Cold Feet.
Tiger Aspect and Moonage Pictures are also currently on site at Space Studios, making the Sky Atlantic street race drama Curfew.
Space 06 was first announced in October 2016 after Space Studios Manchester, then known as the Space Project, was granted planning permission for a £14m expansion, backed by Manchester City Council.
Including workshops, business units and other buildings, the expansion includes more than 90,000 sq ft of new space.
Colin Johnson, the director of screens and facilities at Space Studios, said: "From the start, our ambition has been to attract world-class productions to Manchester and Space 06's arrival offers our clients even more opportunity to produce high-end television and film in the best possible facilities.
"This expansion means we can provide not just stages but an entire supply chain of support for studio and location-based productions across the North of England"
Space Studios Manchester, located in the East of the city, is managed by Manchester Creative Digital Assets (MCDA), the company set up by Manchester City Council to manage, develop and expand Manchester's digital, production and creative sectors.
Other assets include The Sharp Project and One Central Park.