The Space Project production facility in Manchester is being re-named as Space Studios Manchester from this week.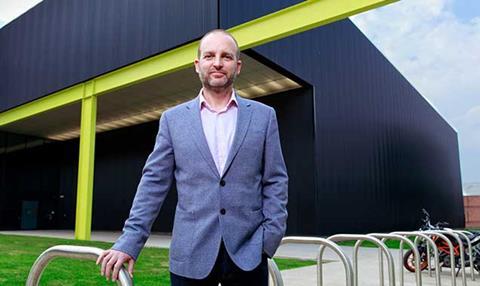 Backed by Manchester City Council and opened in 2014, the purpose-built complex in the East of the city consists of five sound stages ranging from 9,000 sq ft to 11,000 sq ft, plus production offices, dressing rooms and workshops.
A sixth stage of 30,000 sq ft that is 40 ft high and has adjacent business units is currently under construction. It is due to open later in the year.
Adrian Bleasdale (pictured), the chief executive of MCDA (Manchester Creative Digital Assets), the company that runs Space Studios Manchester and also The Sharp Project, told Broadcast that the name change is more than just a re-badging of the facility.
He said: "When Space started, it was predicated on an incredibly detailed business case. That business case has come to fruition and is working. We're now re-investing in Space by developing a new 30,000 sq ft stage. This is about the next stage of growth."
Discussing the potential benefits of the re-brand, he added: "The new name helps to place where it is. Saying what it does also helps. We've found that people were referring to The Space Project as Space Studios. We picked up on that and are taking it forward. The new name is indicative of a step change in where the business is and what the business is here to do."
Space Studios Manchester is currently being used to shoot Cold Feet and The A Word.
For more on the current expansion and further plans for Space Studios Manchester see this week's Broadcast.