OTT service will launch early next year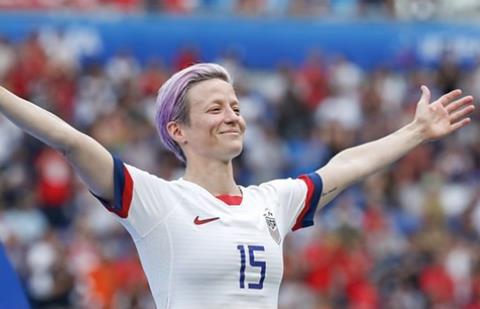 Swedish sports rights agency Spring Media has partnered with Red Bee Media to launch the world's first women's football streaming service.
The duo have formed Wnited, which will launch early next year with more than 300 live matches across its first 12 months, along with a range of additional content.
Two top women's football leagues are already signed up, according to Red Bee, which said more would be announced closer to launch.
Developed and hosted on the Red Bee OTT platform, Wnited will be available as both an ad-free enhanced paid offering and an ad-supported free version.
Wnited was revealed at a Red Bee Media presentation at today's (21 October) Sportel Monaco by Steve Russell, Red Bee's head of portfolio OTT and media management, along with Spring Media chief executive Tobias Osmund.
"Women's football has reached a turning point when it comes to both viewership and media interest and we believe we're just at the beginning of a steep growth curve," said Osmund.
"We are now launching a streaming service with access to some of the world's best women's football content and with the Red Bee OTT platform we are sure to deliver the highest quality viewing experience to football fans as they visit the new home of women's football."