Picture and audio post of the drama based on the murders carried out by John Christie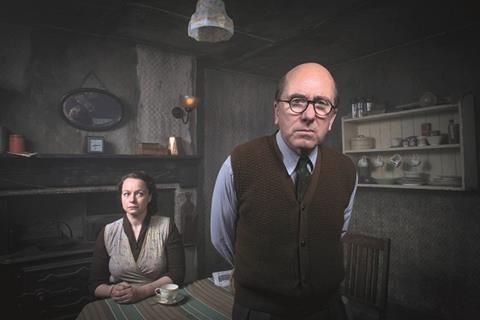 Post Molinare
Client Bandit Television
Brief Picture and audio post of the drama based on the murders carried out by John Christie in the 1940s/50s.
How it was done Colourist Andrew Daniel held talks with the production team before shooting began because they were keen to explore the possibility of shooting on 16mm film to emulate the period.
Instead, an Arri Alexa was used but Daniel, director Craig Viveiros and DoP James Friend still wanted to create a film-like look.
In Baselight, Daniel built a base LUT that had a good contrast jumping-off point, which also bought the grim set to life. He also created a base key using 16mm grain keyed into shadows, plus a light digital grain.
Senior mixer Scott Jones tried to refl ect the 1940s within the atmospheric soundscape, producing contrast to reflect the dark moods in each scene.
Watch it Tuesdays, 9pm, BBC1