The BBC and Channel 4 are clearing their schedules to pay tribute to David Bowie after he died of cancer on Sunday.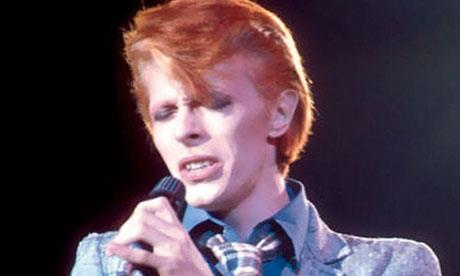 BBC1 will bump a new series of Inside Out for 30-minute, David Bowie Sound and Vision, following The One Show at 7.30pm. It will be produced by BBC News.
Meanwhile, C4 has commissioned ITN Productions to make a fast-turnaround 60-minute documentary on the music icon's life and work.
Drawing on archive footage and interviews, the film will celebrate Bowie's most memorable music and performances and feature tributes from friends and fans around the world.
It will air at 10.35pm, replacing a repeat of Tattoo Fixers, and was commissioned by deputy chief creative officer Ralph Lee.
BBC2 will repeat David Bowie: Five Years at 11.15pm, as will UKTV's Yesterday at 8pm. The 90-minute doc originally aired on BBC2 in 2013 and provided an intimate portrait of five key years in his career.
Sky Arts has also cleared its schedule for the evening.
David Bowie: Video Killed The Radio Star, which sees directors including David Mallett and Tim Pope discussing Bowie's music videos, has replaced Sky Arts Sessions featuring Twin Atlantic, Raleigh Ritchie and Gorgon City.
At 8pm, the channel will air a documentary from Sky News, followed by David Bowie: A Reality Tour, a live performance from Point Theatre in Dublin in 2003, Discovering: David Bowie and David Bowie: Serious Moonlight, filmed in Vancouver in 1983.
Bowie is widely viewed as one of the most influential musicians of his era and was the inspiration for a number of high-profile documentaries during his career.
He was the subject of BBC2's 1975 film Cracked Actor, Alan Yentob's notorious portrayal of a fragile artist wrestling with a cocaine addiction during the Diamond Dogs tour of 1974.