Industry body steps up remote offerings during current phase of limited production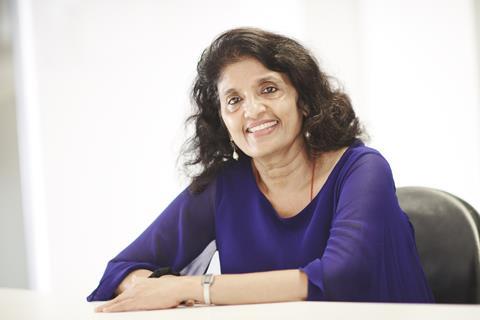 ScreenSkills is working around the clock to keep its training initiatives running during the coronavirus lockdown period to ready the TV sector workforce for a return to production.
Seetha Kumar, chief executive of the industry training body, told Broadcast that a string of initiatives are to run remotely wherever possible as the industry prepares to hunker down for a lengthy period of time.
She pointed to the likes of the Trainee Finder programme for those new to the high-end TV scripted game, which has been shipped online.
Other courses in areas such as budgeting, production management and line-producing are being delivered remotely.
"We are asking ourselves 'how can we use this time to train, upskill and pitch ideas?'," said Kumar.
"Remote training will allow the sector to get ahead and be prepared for the return to work."
ScreenSkills has also tied with industry figures such as Pact deputy chief executive Max Rumney and Bectu freelance and research officer Tony Lennon to lead training on financial advice and supporting the freelance workforce.
Meanwhile, BBC Content head of talent Donna Taberer is leading on a raft of remotely-delivered commissioner lunches, which are being delivered by the likes of Channel 4 deputy head of programmes Kelly Webb Lamb and BBC entertainment commissioner Kalpna Patel-Knight.
Kumar said she hoped these lunches will "fuel the development of ideas" especially in the unscripted space, which is not in total lockdown as commissioners look to greenlight as much as they can in the present circumstances.
Post-production, animation and VFX have all managed to continue in some form, according to Kumar, although scripted production is at a virtual standstill.
Several indies have raised fears to Broadcast of a "bottleneck" once the lockdown is over as shows rush back into production and a scrabble emerges to obtain skilled labour and key talent.
One indie figure urged broadcasters and produces to put filming schedules in place as soon as they can to avoid this taking place.
But Kumar said it is too early to take such a regimented approach as there is little oversight of when the country will return back to normal, and what shape the TV sector will be in at that point.
"My reflection, which is being articulated by a lot of people in the sector, is that it is just too early to understand or even know what things will look like," she added.
"It's helpful and important to forward-plan but it's only been three weeks since production was halted. The big unknown is how long this will continue for."
To help in the long-term, ScreenSkills is instead speaking with training providers who deliver return-to-work programmes for people that have taken lengthy career breaks.