The team behind a new digital media production complex in Manchester hopes to foster the ideal environment for developing a 'new Google' when phase one of the £5m scheme opens in September.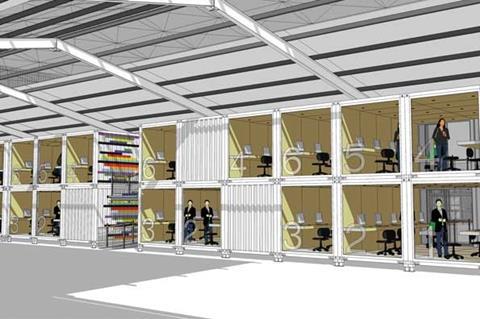 The Sharp Project, based in factory buildings previously used by the electronics company Sharp, is a 250,000 sq ft not-for-profit development backed and funded by Manchester City Council and regeneration company New East Manchester.
The complex will provide production space and sound stages, a 4,000sqft green screen visual effects studio, catering and events facilities and affordable office space with super-fast internet access.
Tenants already signed up include a music recording studio and Red Vision, the Manchester-based visual effects company behind ITV's Headcases.
Red Vision will add its Sharp Project base to a planned virtual super studio, which will be a network of allied businesses around the world that will provide a 24-hour, 'follow-the-sun' production pipeline for visual effects work.
Project director Sue Woodward, a former Granada managing director, said she wants to deliver a 'counter-corporate' location for likeminded creative companies that will complement rather than compete with MediaCityUK in Salford.
"We will select tenants that will create an ecology, supporting each other with exchange of work and labour," she told Broadcast.
"MediaCityUK will be the high-end, high-profile centre of excellence. We are the 'growbag' that will supply the digital labour market with talent. We will allow young people to come here, to start up, to fail, to start again, to prosper – the kind of conditions that will allow someone to develop the new Google."
An internet exchange within the nearby Manchester Science Park – connected to the Sharp Project by dimly-lit fibre - will allow tenant companies to access a 1Gb/sec web connection to the rest of the world that could potentially rise to 100Gb/sec in the future.
Office space will include plots made up of converted shipping containers (pictured) that can be picked up on short-term leases and their number increased or decreased as necessary, a concept designed to replicate the cheap garage offices in California, where Google started out.
The first phase will see 58 of these container office suites made available.
Despite still being under construction, the Sharp Project has already been home to production company Store City for the making of theBBC1 Victorian hospital drama Casualty 1909.
If the series is re-commissioned then building work on the recording and special effects studio will have to be completed before filming starts again.