Foundry's cloud-based post-production platform Elara will be launched in open beta at this week's Siggraph in LA.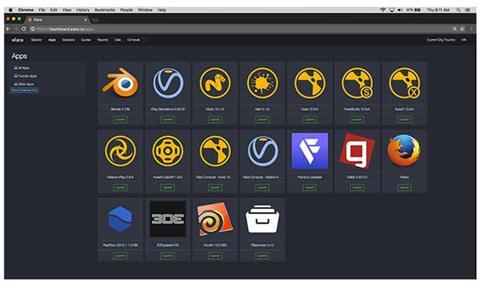 Devised to combine infrastructure, creative tools and pipeline in the cloud, Elara will allow a small studio or single artist to access both Foundry and third-party 3D and visual effects applications, as well as their project assets, from within a web browser.
Integrated cloud rendering, scalable storage and project monitoring and analysis tools will also feature with no local software or hardware required.
Third-party tools likely to be available within Elara include Side FX's Houdini.
During Siggraph Foundry will also be hosting a series of product-focused events for customers.
These include the Foundry Design Summit, Katana + Mari meet-ups, and a meet-up focused on the VR community using Foundry's VR toolkit, Cara VR.
Siggraph takes place 30 July to 3 August at the Los Angeles Convention Centre.