Trade union Bectu has slammed BBC Sport's decision not to award SIS Live a single outside broadcast contract as "an act of betrayal."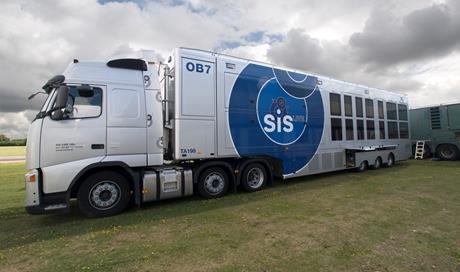 SIS Live has held the majority of the nine contracts since it acquired the BBC's OB division in 2008 and became the broadcaster's principal OB supplier. It has provided kit and staff for BBC Sport's coverage of events including the Boat Race, Formula 1 and the Wimbledon Championships during that period.

But the BBC said it had been "unable to reach a commercial agreement" with SIS during the latest tender process, so from March its OB contracts will be split between CTV, NEP Visions, Presteigne Charter and Telegenic.
SIS also failed to make the list of companies awarded framework agreements to pitch to the BBC for future work.
As a result of the loss of business, SIS has kicked off a month-long strategic review to assess the future of its OB business, according to trade union Bectu.
Uncertain future
Bectu's branch official Sean Kelly said the union was, "furious at the callous and high-handed disregard for [SIS Live] and its staff".

He added: "Many of these staff are former BBC employees - transferred from BBC Resources in 2008 - and all of them now face an uncertain future.

"These highly skilled workers will see the BBC's decision as a gross act of betrayal, given the very high levels of service and commitment demonstrated."

BBC director of sport Barbara Slater said the mix of suppliers would, "ensure best value for money", but Kelly questioned whether economies of scale could be secured with a range of different OB firms.

Slater added: "We are extremely grateful for the role played by SIS Live and its staff in covering sports events over many years.

"We are very disappointed that an agreement could not be reached and it goes without saying that we wish them all the best in their future endeavours."
OB winners
NEP Visions will now work on athletics, tennis and Wimbledon coverage, while CTV will provide kit and services for the BBC's coverage of the Boat Race, football and the London Marathon.
Presteigne Charter will work on the broadcaster's Formula 1 output and Telegenic will support the BBC's rugby league and rugby union coverage.
As well as awarding the contracts the BBC has also selected other businesses that are eligible to pitch for future work, including Arena TV, Gearhouse Broadcast and Television Mobiles. SIS Live is not on the list.
The tenders for The Open Golf Championship, the FA Cup, BBC Sports Personality of the Year and the Olympics have yet to be awarded.
A further story detailing SIS Live's response will be published shortly.