Revitalising one of cycling's first ever track events, the Six Day Series is making innovative use of data to educate first-time fans and grow its audience
He growth in shorter TV sports formats, marrying cutting-edge on-screen technologies with rousing in-stadium entertainment, continues at full pace. Cycling's version – the Six Day Series – hit its stride this year.
Created in 2015 by cycling events promoter Madison Sports Group (MSG), the series has taken the concept of six-day track racing and reworked it for a digital audience.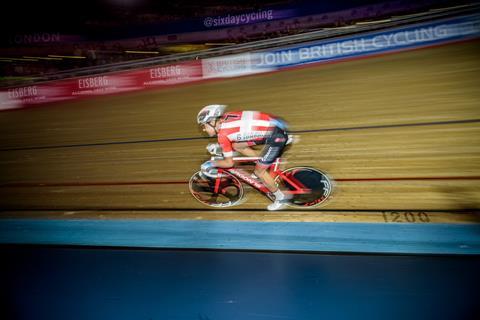 While thousands of fans soak up the party atmosphere in a modern velodrome, the TV audience of millions is treated to cycling action enriched with colour-coded data from both on-bike and on-rider sensors.
These deliver information ranging from heart rate and speed of pedalling to fastest lap and distance covered.
From its launch in London four years ago, the series now boasts seven events a year in the UK, Germany, Denmark, Australia and Hong Kong, with more than 100 of the world's best male and female cyclists battling for Union Cycliste Internationale (UCI) world ranking points and cash prize money. Olympic champions such as Bradley Wiggins and Laura Kenny have been among the stars on show.
In simple terms, the Six Day Series events are the Formula 1 Grand Prix of the cycling world. And in terms of its youth-skewing, action-packed presentation, the comparison is closer to the always innovating Formula E.
GROWTH PLANS
MSG chief executive James Durbin says the plan is to extend the series to 15 or 18 events: "Cycling at the Olympics and Commonwealth Games gets very high TV ratings and we wanted to create a series that capitalises on all that interest, that can attract blue-chip sponsors, and that provides great competition for riders as well as excitement for audiences on TV and inside the velodromes.
"The original Six Day Series races were popular in the US 140 years ago and were a major part of the European cycling scene in the 1950s and 1960s, but we now look at them from a broadcaster's perspective."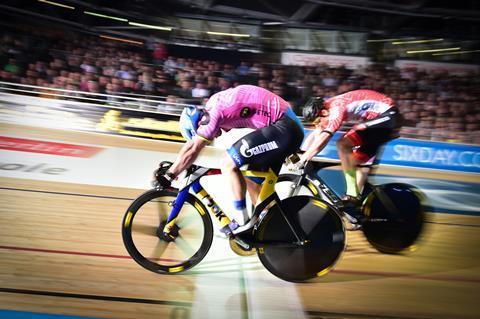 Eurosport has been on board from the start of the series, but Durbin has also signed local, free-to-air deals with BBC Sport and Sky Sports in the UK, Channel 7 in Australia and TV2 in Denmark.
"Right now, we're in the building stage of the series, so we want free-to-air television deals," he says.
European TV audiences for the last series, which ended in April, totalled 23 million. "We're definitely not at the stage where we want to put barriers between our events and the TV audiences. We'll concede on rights fees if that's what it takes," says Durbin.
Even so, he reports that each event does generate rights income, which he says proves there is more to come in the future: "We don't get a lot of money from TV rights, but that's fine because our business model is about exposure for the event and for our sponsors."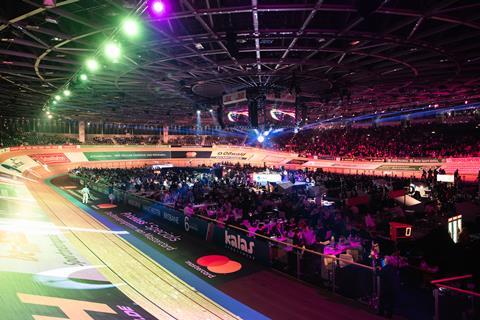 Sponsors are coming forward. Credit card firm Mastercard has supported the Berlin event; healthcare company Phynova has been lead partner in London; global insurance group Prudential is to boost its involvement after backing the Hong Kong race; and Singapore Airlines is a sponsor in multiple territories.
In Australia, the state governments of Victoria and Queensland have also chipped in with cash support.
"Of course, we look at other sports and how they have grown and, yes, we've learned from Formula 1 and what they've done over the past 50 years," says Durbin. "But we've also learned from Formula E, as well as the golf and tennis tours."
Planning for the 2015 launch took a couple of years, even though MSG is steeped in cycling knowledge. Based in London, its team of executives has operated at the Olympic and World Championship level but, even so, starting the series was a gamble.
BACKGROUND STORY
The racing format was created in the UK in 1877, with the winner being the cyclist who completed the most laps of the track over six days while cycling for 24 hours a day.
Such endurance racing is neither practical nor popular with riders, so the MSG events take place over either three or six days, with three-and-a-half hours of racing per evening. Each day features different disciplines, including the Madison, time trials, team eliminations, scratch races and points races.
The data from these races plays a huge role in the series. Durbin says: "There is so much happening in these races and it all happens so quickly – we want to use the right information at the right times."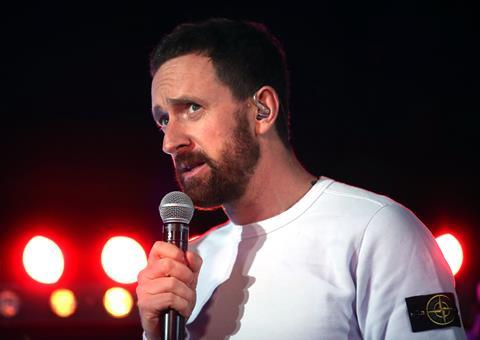 His production team uses comparative data, so statistics are not used in isolation. For example, a best lap time for a race will be shown against the best from last year.
The use of colours for the 'distance-to- catch' statistic, which is used when one rider tries to lap the field, has also proved effective.
"When the chasing rider is gaining on the field, the distance-to-catch yards are in green as the number keeps getting smaller," says Durbin. "But if the rider is losing ground, then the number on the screen is in red. It's much easier for a new fan to understand what's going on with colours than with numbers."
The learning process is ongoing for Durbin, who wants to avoid the assumption of knowledge. Using his position as a self-confessed novice, he made sure that things like the use of the 11 cameras or the on-screen data would benefit new audiences.
He also highlights consistency of commentary as a factor in educating the first-time fan, as well as maintaining credibility with regular viewers of cycling on TV.
The in-stadium and on-screen production teams often co-ordinate during a race to stop the music and lights, darken the stadium and create a strong focus on a particular element of a race.
"We may have started with a focus on lights, noise and music, but we've definitely learned the power of a dark and silent stadium," says Durbin.
MSG uses Aurora Media (part of All3Media) to produce the four feeds that supply studio, world, digital and in-venue audiences, with a special focus on near-live clips for social media platforms.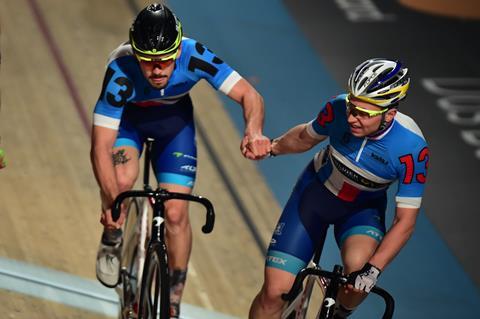 Digital feeds like Eurosport Player usually screen an entire evening's racing live and have attracted strong audiences for the series.
When the Six Day Series was streamed on the BBC Sport website, viewers watched for an average of 30 minutes, compared with the 15 minutes viewers normally spend on the site. Clips have also proved popular on Facebook, generating more than 50 million views.
Durbin says there are no plans for MSG to start its own streaming channel. "We're still too young and too reliant on our broadcast partners to think of our own streaming service," he says.
"Right now, things are good. We're fully sanctioned by the UCI so our riders are happy, our broadcast and online audiences are attracting more sponsorships, and we're getting approval ratings of 95% from fans in the stadia. We're in this for the long term."