Sky News will replace the Quantel newsroom technology in its west London headquarters with servers from EVS after signing a deal thought to be worth £4m with the Belgian manufacturer.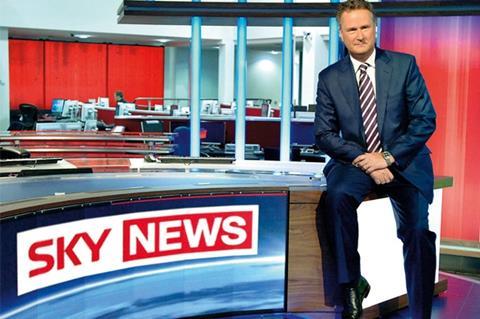 Sky News HD will launch in spring 2010, and the satellite broadcaster is introducing a new ingest, edit and playout server set-up based around EVS's XS and XT2 production servers, its XStore2 SAN and its IPDirector and Xedio
production and control software.
The broadcaster hopes the new technology will help to speed up its multiplatform news output, and improve integration between its headquarters at Osterley and the bureaux and field teams.
Sky News deputy head of technology Bevan Gibson said: "The EVS product is always in record, and this feature combined with ultra-fast turnaround will bring a new dimension to the way we can handle breaking news."
The move will also see Apple's Final Cut Pro used for craft editing and Sky News' central London studio and its regional and international bureaus upgraded to HD.
"[Adopting EVS] across the board means teams back at HQ will be capable of making last minute tweaks to any news package sent in, whether it has come from London, Liverpool or Lahore - something not possible
under the existing arrangements," said Sky.