BSkyB will take a huge step towards its planned 3D channel this week when indie Twofour completes a broadcast-compliant 3D version of Noel's Are You Smarter Than A 10 Year Old?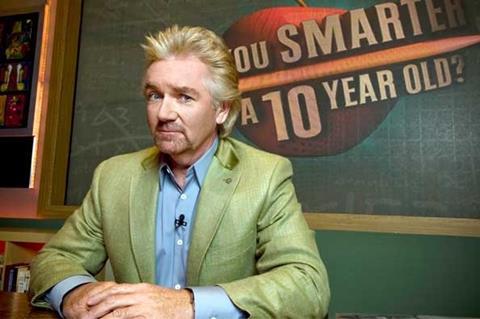 Twofour has employed a specialist production team for the hour-long stereoscopic version of its Sky 1 gameshow, which includes real contestants, prize money and on-screen graphics.
While previous 3D shoots have been considered little more than tests, this production will form part of Sky's efforts to build up a library of 3D content.
BSkyB director of product design and TV product development Brian Lenz told Broadcast: "We're pushing ahead with our content experimentation by commissioning a one-off full episode 3D shoot. It's important that ahead of launch we build Sky's 3D TV service through our own content footprint as much as we can."
The shoot takes place on Thursday 20 August at BBC TV Centre as part of the schedule for the standard version of series three of the show.
An 11-camera, 2D shoot will be recorded within the studio in the morning, and will then be replaced after lunch with a set-up that features five 3D rigs and three 2D cameras. The 3D elements will be engineered via an outside broadcast unit, provided by Telegenic, with graphics added in post-production.
Nineteen Fifteen's Vicki Betihavas, who is heading the specialist 3D team and providing technical co-ordination for Twofour and Sky, said: "By the end of Thursday we will know what is required to make a 3D show from an existing 2D format and how to implement this with 30% extra on the budget."
BSkyB will launch a 3DTV channel featuring a selection of content including movies, entertainment and sport in 2010.