Sky Italia's Villeneuve & Pironi is the first project to emerge from co-development deal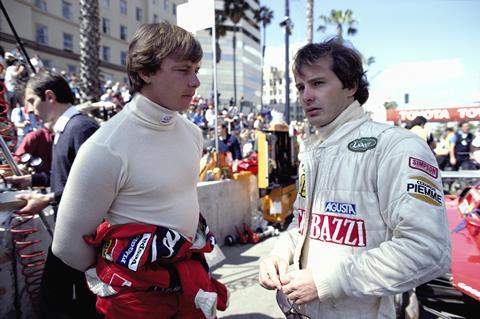 A single doc about the 1980s rivalry between F1 Ferrari racing drivers Gilles Villeneuve and Didier Pironi is the debut project to emerge from the multi-title development deal between Noah Media Group and Sky Studios.
Villeneuve & Pironi will focus on the 1982 season in which the teammates both stood a chance to claim the title before one of the sport's most controversial moments meant neither triumphed.
On the final laps of the Italian Grand Prix, Pironi passed Villeneuve to win the race, in defiance of the orders the latter thought were being followed. The incident became known as 'The Betrayal' and the men never spoke again.
Members of the late drivers' families will feature in the doc, including Villeneuve's former F1 champion son Jacques and an array of F1 stars.
Production is underway, with filming taking place in the UK, Canada and France, ahead of a late 2022 release. The film has been ordered by Sky Italia and will TX on Sky Documentaries across Europe, with international sales handled by NBCUniversal Global Distribution.
Sky Studios' director of factual Barnaby Shingleton said it is the "first of many premium docs" he anticipates from the allegiance with Noah.
Noah chief exec John McKenna added: "This will be a film with huge emotion and drama at its heart."
McKenna is to exec produce alongside former F1 driver Mark Webber.