Transatlantic firm in discussion with pay-TV giant over $1m-plus natural history projects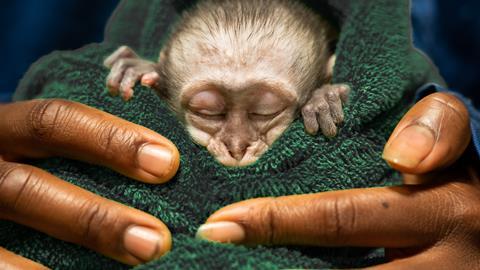 Sky Nature and Blue Ant Media are in discussions over seven-figure co-productions to supplement the content partnership agreed for the fledgling natural history channel.
The North American-headquartered producer-distributor and channel operator is a key partner for the channel, which launches today, supplying between 50 and 80 hours of original programming exclusively to Sky Nature via its Love Nature brand, alongside hundreds of hours of library content.
Sky Nature will launch with Love Nature shows Gangs of Lemur Island, produced by Sky Studios-backed True to Nature, Icon Films' Malawi Wildlife Rescue, Amazing Animal Friends from Oxford Scientific Films and Blakeway Productions' Wild Tales from the Farm.
These will be joined by recently-announced Sky Nature original Shark with Steve Backshall (3 x 60), produced by Wendy Darke's True to Nature and Sky Studios.
The budgets of the 50-80 hours of originals typically range from $200,000 (£162,000) to $800,000 (£650,000) per-hour, sometimes tipping into the $1m (£810,000) per-hour zone, Blue Ant chief executive of global networks and kids Ward Platt told Broadcast.
The company is exploring additional co-productions with Sky and others that would also top the $1m mark.
"We're talking about working on co-productions that are in the millions of dollars per hour," said Platt. "Those are the ones where we would bring in additional [financing] partners. We envisage these as once-or-twice a year, high-end specials or short-run series that will be added on top [of our partnership]."
Platt said the proliferation of broadcasters "investing in their own brands, reducing their reliance on third-parties and content", such as Disney and WarnerMedia, is encouraging others to behave similarly, and Sky is looking to do the same in order to become a "destination for great original content".
Carlyn Staudt, executive vice-president of programming and development for Love Nature, said she is in discussion with Sky's managing director of content Zai Bennett and his team, assessing projects that are "ambitious and much bigger in budget", which will require "top-up cash to realise the creative vision".
"Sky is really open to that, and the natural progression of where our strategic partnership will go," she said. "You saw it with their extended partnership with HBO which includes co-productions as well as an output deal. We both have ambitions to go in that direction."
Newly-appointed Sky docs chief Poppy Dixon will oversee Sky Nature and fellow new channel Sky Documentaries' £30m annual budget, with Blue Ant in the frame to secure a slice of this according to Bennett.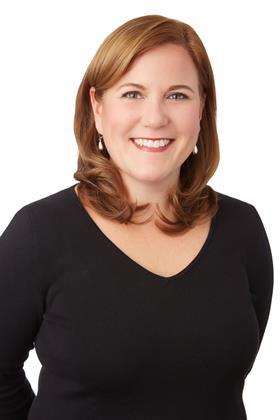 "Programming on Sky Nature will stand side-by-side with the best in the genre and the budget will reflect this," he said. "The natural world is an expensive genre and we'll be looking to secure one to two big ticket commissions a year.
"Love Nature is a key strategic partner and we are working closely together on a number of projects."
Sky Nature Deutschland, Italy mooted
Both parties suggested that a successful UK launch of Sky Nature in the UK could lead to a roll-out in Germany and Italy.
Bennett said there are "no firm plans at this time" but Sky is "discussing all options across our business".
"We think this template may well extend to other parts of Sky in Germany and Italy," Platt added.