Early providers of 4K content like Netflix may have moved too soon, according to SMPTE UK section chair and Sky chief engineer Chris Johns.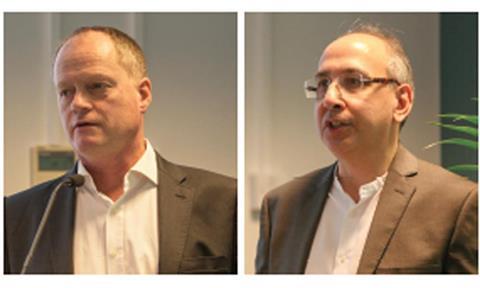 Speaking at the Society of Motion Picture and Television Engineer's (SMPTE) Navigating the UHD Eco System seminar, Johns questioned the impact of Netflix's high-resolution content, which it launched last year for programmes such as House Of Cards. "At the moment, [Netflix] is just more dots on the screen," said Johns, who emphasised the need for a "wow factor" that extends beyond 4K.
He said: "Viewers must prefer to watch in Ultra HD; they must be more emotionally involved and retain a memory of the programme after they have watched it. And it must make people watch telly longer; that's the business we're in. Is resolution enough? That is what the consumer industry says. But the EBU [European Broadcasting Union] has said that higher resolution by itself does not provide enough of a wow factor and is not enough to make a clearly perceptible difference, and I agree."
Johns listed closer relative viewing distance, higher frame rates, enhanced colour gamut, bit depth, enhanced dynamic range and advanced sound as important elements of the overall UHD package. One problem highlighted during the SMPTE seminar was the shift from HD to the ITU's UHD 1 profile, which provides the parame- ters for the initial more from HD to UHD, and the more advanced UHD 2 profile. UHD and UHD 2 include greater resolution and a wider colour gamut that could pose problems with backwards compatibility.
"The hard part is going from a wide colour space down to a small volume. How you do that in a manner that is perceptually pleasing to the eye is very complex," said SMPTE member and Dolby Laboratories director, engineering and support, EMEA, Prin Boon.