SNK Studios is spending £500,000 expanding its Tottenham Court Road facility as its attempts to position itself firmly in the middle of London's audio postproduction market.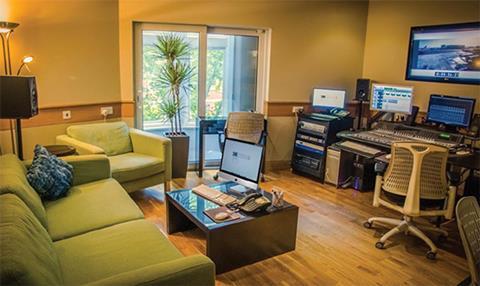 Two floors will be added to its existing four-floor footprint, taking capacity above 4,500 sq ft, as well as enabling the addition of three new suites, including a theatre for dubbing, ADR and voiceover work.
Additional voiceover booths and track-laying and prep space are also being added. A full cosmetic renovation of the building will take place as part of the revamp.
SNK Studios owner Seb Juviler told Broadcast that having been offered the chance to take over the final two floors of the building, the time was right to expand the facility's capabilities. He said: "We've been increasingly busy over the past few years, so we have needed another big suite for dubbing and ADR for a while, plus the client space up until now has been on the small side. These are two areas we're putting a lot of effort into."
In addition, the overhaul will prompt the purchase of new Avid Pro Tools systems and the recruitment of extra staff, including sound engineers and admin personnel.
Juviler said he expects all existing studios to remain operational while building work and installation takes place.
Recording studio specialist Miloco Builds was due to start construction work this week, with AKA Design looking at proposals for a reception and studio furniture. The overhaul is due to be completed by the end of the year.
SNK Studios' credits include voiceover recording for Channel 4's Location, Location, Location and BBC1's Rip Off Britain.