D2C coverage, together with Facebook streams, will see squash tournament reach large audience worldwide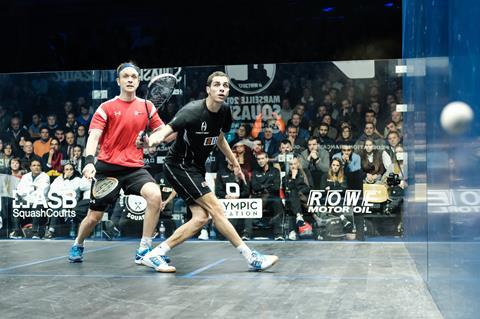 SquashTV will broadcast the Men's World Team Squash Championship (held 15-21 December in Washington D.C.) for free globally, after reaching an agreement with the World Squash Federation (WSF) and tournament hosts Squash on Fire.
The D2C platform Squash TV, which is the broadcasting arm of the Professional Squash Association (PSA), will produce and stream all matches live on SquashTV (via a free digital subscription) and also via Facebook Watch and the official Facebook pages of the tournament, the WSF and the PSA.
The live stream will also be posted to the Facebook pages of tournament partners, national federations and players. The coverage of the tournament is expected to pick up more than 3m views, with 10m minutes of content being viewed during the event.
Held at the state-of-the-art Squash On Fire club in Washington D.C., the WSF Men's World Team Squash Championship brings together 23 squash nations competing for the world championship crown.
Squash On Fire co-founder Philippe Lanier, said: "This year's WSF Men's World Team Championship is the first squash tournament of this calibre to fully embrace social broadcasting on a global level. The fact we can share the live coverage with our partners, federations and players through their Facebook channels means we will be able to engage with fans in greater depth."
WSF President Jacques Fontaine added: "We were very pleased with the successful broadcast of both the 2017 WSF Men's World Team Championship and last year's WSF Women's World Team Championship, so we are naturally delighted that SquashTV will deliver the broadcast for this year's men's event once again."
PSA COO Lee Beachill, said: "In recent years, we have been able to broadcast our sport through SquashTV and social media, which has helped to raise the profiles of the sport's best players and key tournaments. We predict that this will have the same effect for the WSF Men's World Team Championship in Washington, while thanks to the addition of Facebook as a partner, we expect over 3,000,000 views for the event this December as the local and global squash audience continues to expand."